Review of the WDS Final Workshop – Wool Dry Scouring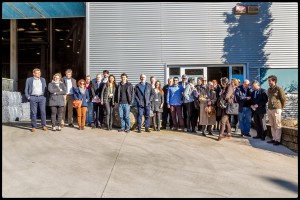 Now that the Final Workshop of the WDS (Wool Dry Scouring) Project is over, we propose you to access the presentations made by the guests and have a look at the pictures made during the day. Also, have a look at the WDS Twitter account to retrieve the activity and discussions. This event was livecasted on Periscope but videos are not available anymore.
During this event, many guests and participants gathered to listen to the consortium members, external speakers and experts and hear recent development in wool scouring and current challenges. Click here to download the agenda.
[Best_Wordpress_Gallery id="2″ gal_title="WDS Final Event"]