Water cycles of Mediterranean tourist facilities: A challenge or an opportunity?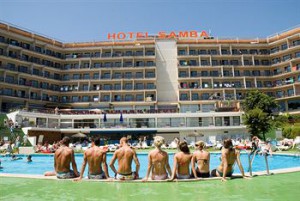 As the project coordinator of demEAUmed project, it is an honour for me to present the first newsletter of the project where you can read the most outstanding results and developments achieved in the first 24 months. These two years have been nothing but a successful collaboration among all the participants of demEAUmed. The consortium has achieved the proposed milestones and deliverables planned in the document of work (DOW) well in time. If you have the opportunity to come to the region of Costa Bravain Catalonia and visit the city Lloret de Mar you will see the integration of a set of innovative technologies to treat the wastewater of the hotel Samba (project's demo-site).
This main achievement has been possible thanks to the excellent work performed by all the partners and their commitment towards the development of the future decentralized wastewater treatment in Mediterranean tourist facilities. On behalf of the whole demEAUmed's team I hope you enjoy this first newsletter and I warmly welcome you to visit our website to have more information about us and demEAUmed.
Demonstration Site: Hotel Samba
The Demo site of demEAUmed is Hotel Samba, a 3* hotel chain situated in Lloret de Mar, Spain. It is a large resort with 441 air conditioned rooms, green areas and exterior pools, conference rooms, a bar and a restaurant. It is certified by EMAS and ISO 14001. Its water use is an average of 130 litres a day per each client of the hotel.
Read the full newsletter of the project here.