A tailored and rational approach for treating cancer patients with a YAP-TEAD inhibitor
ABSTRACT
The main objective of the present project is to obtain an innovative and effective new anti-tumor drug and bring it to market through a validated process and personalized medicine, accompanied by a diagnostic tool that allows the identification of patients who can benefit from the therapy.
The first sub-objective of the project is to focus the study of the efficacy of compounds that present a higher cytotoxicity in screening tests using cell line libraries in three specific tumor types: NSCLC, TNBC and malignant mesothelioma. These three tumor types, in which YAP1 alteration has been described, belong to the group of tumors with a lower survival rate at 5 years, so potential advances in limited treatment options are of vital importance for patients .
The second sub-objective of the project is the development of diagnostic tools to optimize the selection of patients eligible for therapy. To this end, efforts will be focused on obtaining genomic signatures related to a greater sensitivity or resistance to the compounds tested, and validation of a new antibody for detection and localization of YAP1 by IHC and / or IF. In both cases the final objective will be the obtaining of a Companion Kit that allows the identification of the patients that can benefit from the therapy by means of the use of validated methods and guides of interpretation of the results for the analysis of the alterations of YAP.
In order to successfully achieve this objective, a consortium of three European SMEs has been set up. Inventive brings her experience in drug discovery, XenTech, her skills in studies of anti-cancer drug-based PDX models, and Atrys her expertise in the field of immunohistochemistry and immunofluorescence.
Financial Framework: EUROSTARS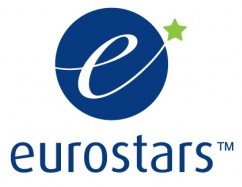 EUROSTARS Program, co-financed by EUREKA and the European Union, which stands out for its support to SMEs with a clear innovative approach in the development of international R & D projects, which are also market oriented.
This project has received funding from the joint Eurostars-2 program with co-financing from the CDTI and the European Union's Horizon 2020 Research and Innovation Framework Program.