LEITAT @ The Fourth SESAR Innovation Days
Since the outset SESAR has supported long-term and innovative research through  Work Package E. Research activities that are not part of 'mainstream' SESAR development work packages have been funded with more than 75 organisations, universities and research centres benefiting.  WP-E has operated through Research Networks, Research Projects and a PhD Programme. Two SESAR Research Networks have been established to date: ComplexWorld – Mastering Complex Systems Safely, and HALA! – Higher Automation Levels in ATM.  Preparations are now underway to increase investment in exploratory research through the new SESAR2020 programme.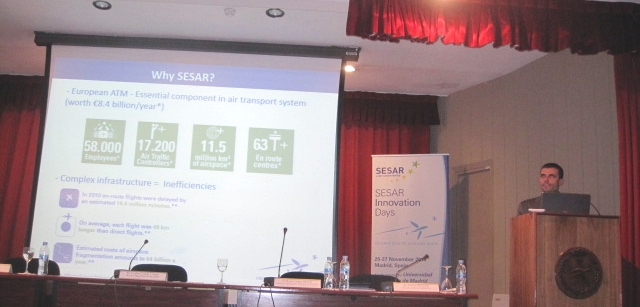 ©SESAR JU
The SESAR Innovation Days have been the main forum for dissemination of WP-E results. It will continue to be the flagship event for innovation into the future, allowing interaction with the wider ATM research community and industry representatives. SESAR Innovation Days 2014 was hosted by Universidad Politécnica de Madrid, Spain from 25th to 27th November 2014.