Flexible Batteries: Market potential of 400M$. A European project meets the challenge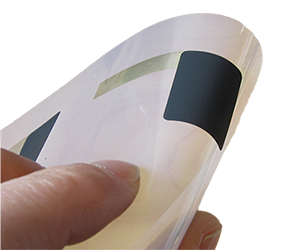 In a recent news, IDTechEx, a company providing research and business intelligence in the field of printed electronics and energy, presented the two main methodologies for developing flexible batteries. The first approach is to make the batteries very thin whereas the second one is about altering the structural design of the batteries. Printed batteries combine both approaches and allow a great flexibility of the device. This is exactly what the research project BASMATI is developing.
The BASMATI project focuses on entire value chain of flexible printed electronics where one application are printed batteries as power sources The project develops a pilot line for the ink formulations ensuring large volume fabrication of new products with improved properties for printing application.
A recent report from the aforementioned company forecasts a market for flexible and printed batteries of over $400 million in a decade, as thin, flexible and printed batteries be widely used in wearable and medical devices.