MatHero 6M-meeting @ Eight19 Ltd (01-02 July 2014)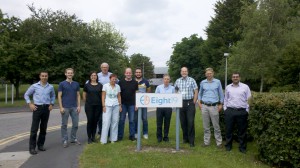 MatHero partners met for the 6-month progress meeting in Cambridge, United Kingdom. During this meeting, the consortium overviewed the results of the first 6 months of the MatHero project that aims at making organic photovoltaics competitive to their inorganic counterparts by enhancing the efficiency of organic solar cells, reducing their production costs and increasing their life-time. "Green" processes for materials synthesis and coating play a key role.
For further information, please visit the project's website.
Related articles