Launching the Energy Flexibility of the Tirant lo Blanc Library
Within the framework of the REFER project (Energy Reduction and Flexibility in Buildings in Rehabilitation), partners have installed a system that will help the energy flexibility of the Tirant Lo Blanc Library in Mongat (Barcelona). Along with the solar panels and the existing air conditioning system, a second hand battery taken from an electric vehicle has been installed. This battery has been ceded by IREC, and its technical equipment has been adapted to the stationary use for the library, as well as the installation of a converter manufactured by CINERGIA, which allows the connection of the battery to the electrical network of the building.
COMSA, who leads the REFER project, will be in charge of launching an energy manager in the coming weeks that centrally controls all the library equipment.
With these measures, a reduction of the electrical bill of the building is expected through the improvement of the use of solar production and thanks to the flexibility that the second life battery offers in order to increase or decrease the Energy consumption of the building according to the electricity tariff.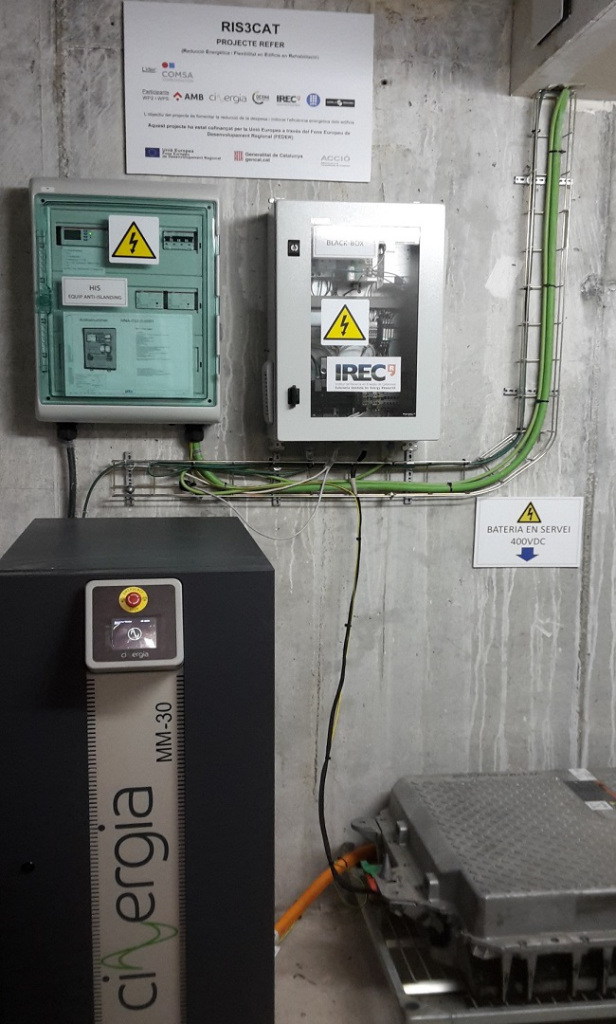 Source: Comunitat RIS3CAT Energia