#HOUSEFULatHOME: Tips to make your time at home more circular
The world is facing a hard moment and the COVID19 is changing our daily habits. We spend our days at home: we work, enjoy our families and hobbies…and use more electricity, water, and garbage.
From today the #HOUSEFULathome campaign will give you circular tips to not forget to Stay At Home, Stay Safe and Stay Circular!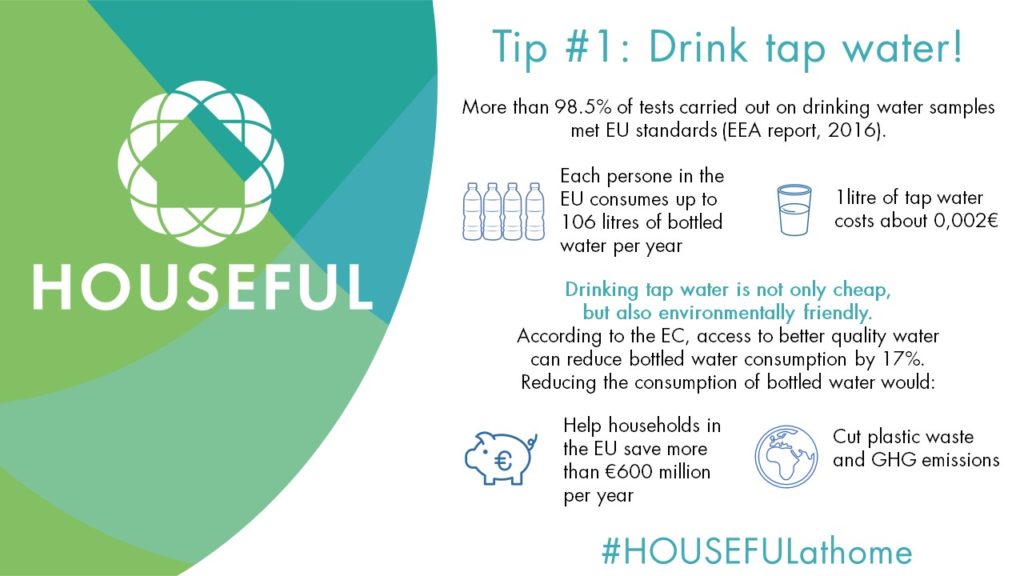 On the 22nd of March was #WorldWaterDay, so our first #HOUSEFULathome tip will focus on water! Drinking tap water instead of bottled water is a simple but important (and safe!) action, both for the environment and for our money. Infographic below & more info here.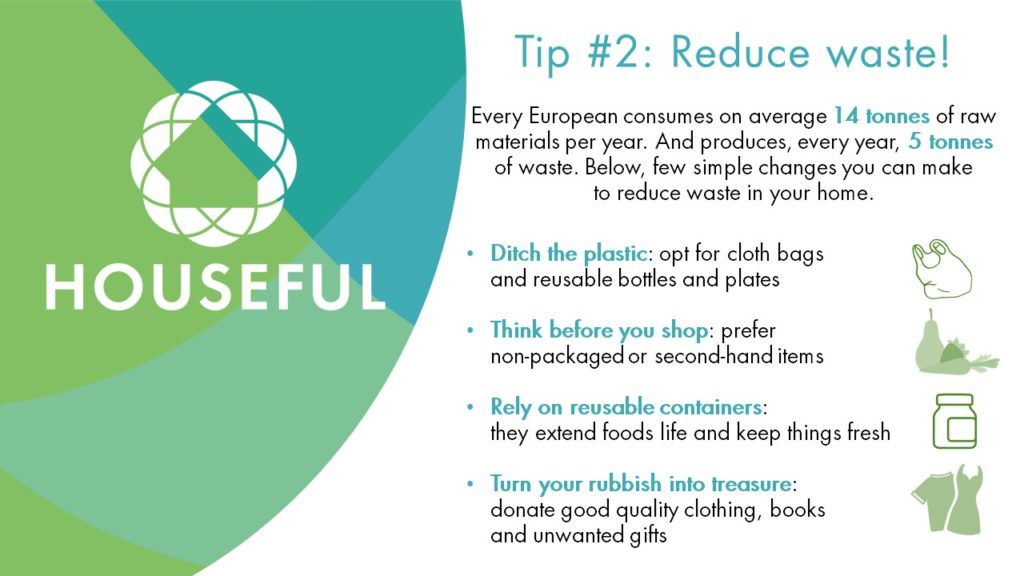 Our second tip of #HOUSEFULathome will be dedicated to the 4R of Circular Economy. Let's start with: Reduce! While the abstract idea of reducing one's waste can be overwhelming, a great place to start is within the comfort of your own home. More info: http://houseful.eu/solutions/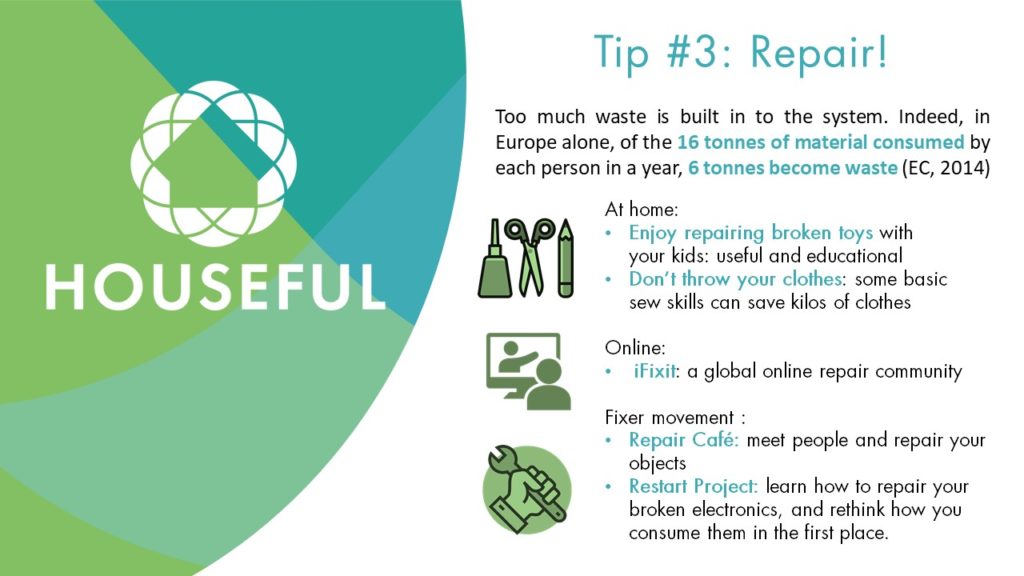 Third tip, let's repair! It can be fun and educational, especially if we do it with our kids. We are used to the Buy-Use-Dispose linear approach…but we can make it circular! Here are some simple #HOUSEFULathome tips:
Do it Yourself at Home!
Online and find some help at @iFixit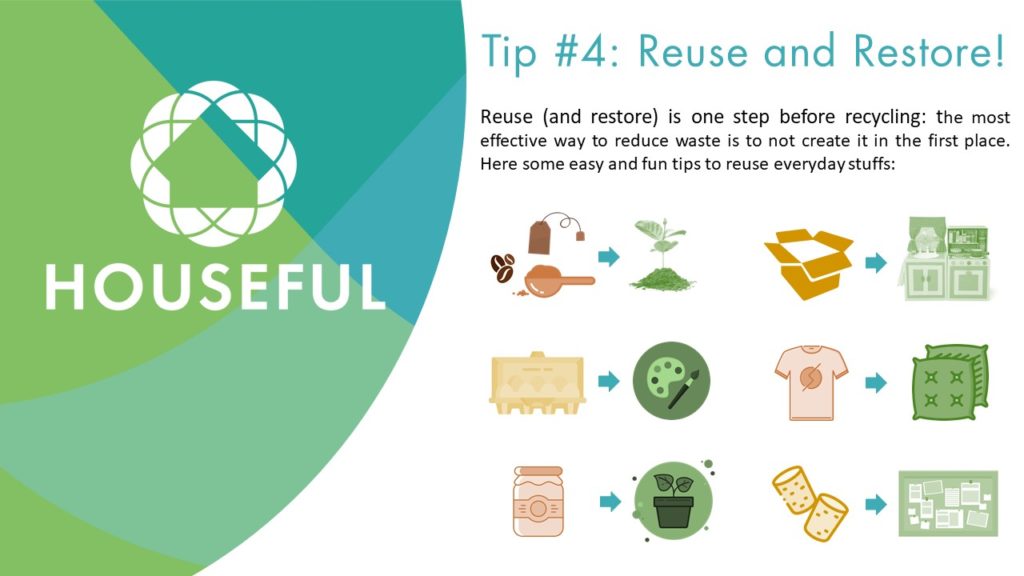 Number 4 of the #HOUSEFULathome tips: Reuse & Restore. Before recycling, think about repurposing your objects. Use creativity and give them a new life. Here you have simple tips, but if you want to challenge yourself look what our partners did: Link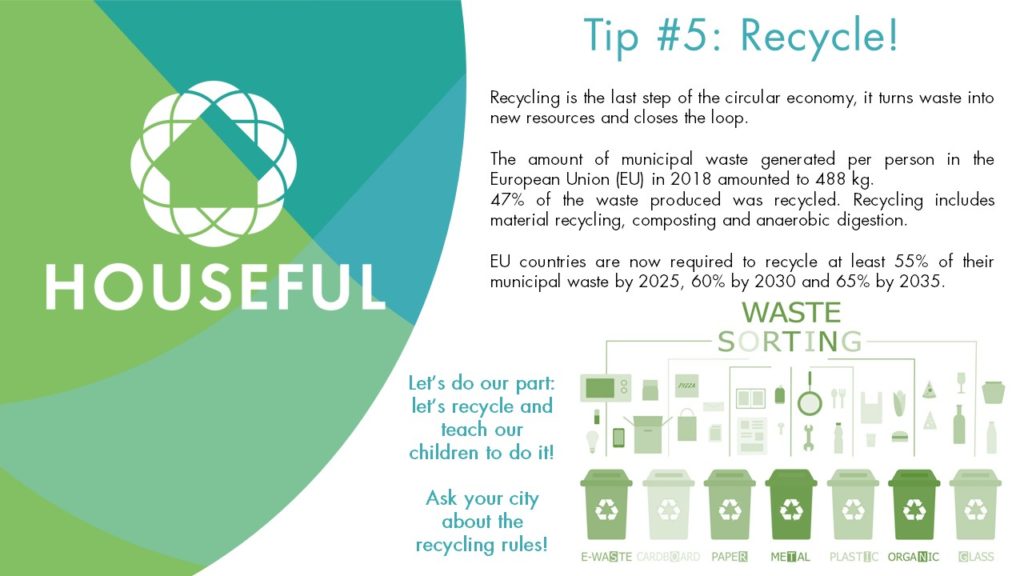 #HOUSEFULathome tip 5: recycle! Today, less than 50% of waste in the EU is recycled. To meet the goal set by the @EU_Commission (65% by 2035) we have to do our part! Follow the recycling rules of your city and teach your children to recycle, they'll love it!