European experts analyse improvements in food production cycle in Madrid
The fight for food waste reduction has become a priority for the European governments in recent years. In fact, the European Commission estimates that more than 1,300 million tons of food are wasted in the world each year (1/3 of world production). 89 million tons of this safe food are wasted in the European Union. (Source).
Barcelona, October 10th 2015. The European project NOSHAN organises next October 13th in the Hotel NH Madrid Alberto Aguilera (Madrid, Spain) a free congress: "FOOD FOR LIFE: LESS WASTE, MORE QUALITY AND SUSTAINABILITY". It will focus on several ways to use food to improve our lives: the valorisation of side streams to produce safe feed thus reducing food waste, the promotion of traditional food production, and the use of minor cereals for a better food quality and the improvement of the food supply chain for human consumption. This event is held under the Euro Food Chem International Congress which will take place during the same week in Madrid.
European industry experts and researchers will discuss these issues from the perspective of different European guest projects:
NOSHAN: Sustainable production of Functional and Safe Feed from Food Waste.
FUSIONS: Food Use for Social Innovation by Optimising Waste Prevention Strategies.
REFRESH: Resource Efficient Food and dRink for the Entire Supply cHain.
TRADEIT: Support to traditional food producing SMEs in the Dairy, Meat and Bakery sectors through an ambitious programme of events and activites in nine regional TRADEIT Hubs across Europe.
HEALTHY MINOR CEREALS: HMC grow well in poor soils or under low input conditions, and have retained far greater concentration of micronutrients that have been bred out of common wheat. They are hence valued highly by both producers and consumers of organic foods, and increasingly also by conventional farmers.
SUNNIVA:Â development of a sustainable food system from production to consumption, addressing the entire food supply chain for the vegetables tomato and Brassica and their derived products.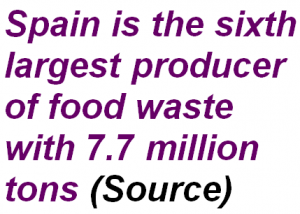 "The project analysed several products and 42 food waste streams that show a strong potential for high quality feed production", says Montse Jorba, principal researcher at LEITAT and scientific coordinator of NOSHAN project.
The attendees will be able to enjoy the brief presentations about the results and impacts achieved by the projects, participate in the networking session to explore possible collaborations, participate in the NOSHAN and TRADEIT parallel worktables, with presentations and discussions of exploitation opportunities, and listen to the keynote speaker from the CDTI explaining the CDTI Support to Spanish Food Industry.
Registration is free (although places are limited), and can be made through the following link: http://bit.ly/Food_for_Life