A photovoltaic textile for sunshades and awnings
A consortium of Catalan companies, with the participation of research centers, develops an advanced photovoltaic fabric for use in outdoor canvases. The umbrellas and awnings of shops could incorporate these fabrics to generate solar energy and improve energy efficiency. A power management system produced can power the lighting or charge of smartphones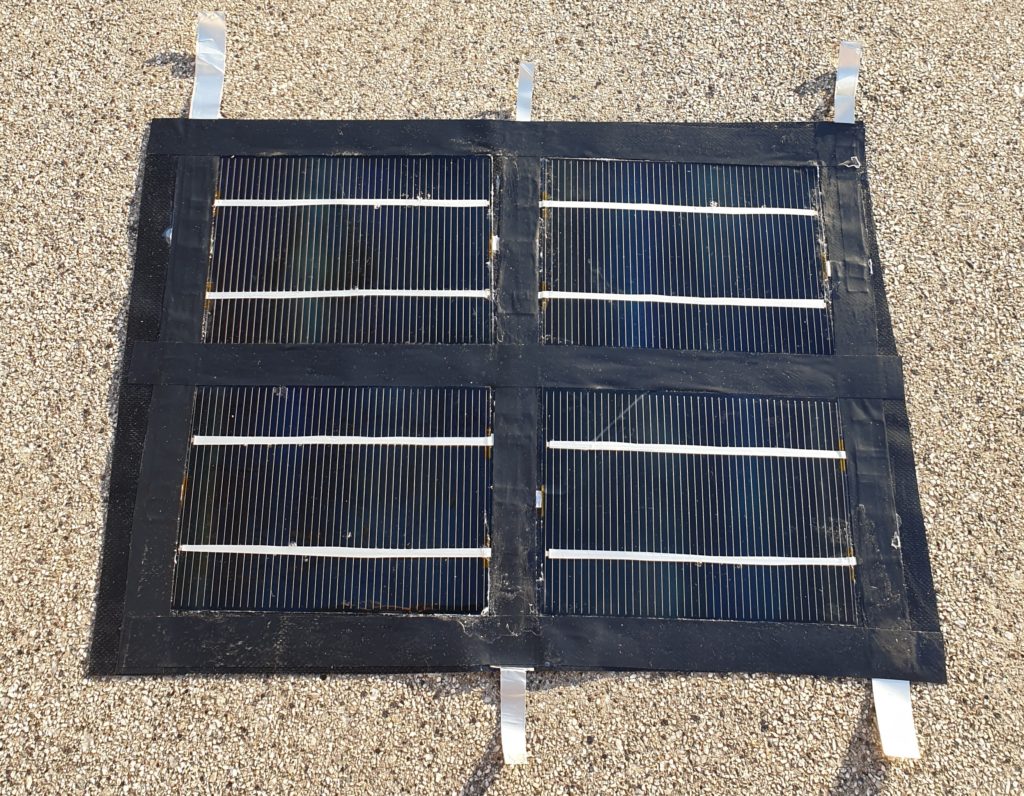 A Catalan consortium has developed new flexible fabrics that include photovoltaic modules and phase change materials for the manufacture of outdoor sun protection products, such as sunshades or awnings. The incorporation of the two technologies aims to increase the energy efficiency of manufactured products by making them self-sufficient. In addition, the company JVV Group has developed an energy management system produced by the module to power the product's functionalities, such as lighting, mobile charging, and more.
Manufactured fabrics contain thin-layer photovoltaic panels on a canvas, incorporating special adhesives, encapsulation processes, and anti-tarnish coatings. On the other hand, an umbrella has been designed and built with these integrated PV modules, as well as elements such as lighting or an opening and closing motor. It has been proven that the parasol is energetically self-sufficient.
The consortium joined together for the SOLERTEX project, bringing together companies with complementary capabilities to develop innovative industrial products in collaboration with Catalan research centers. The consortium is made up of IASO, the project coordinator and a manufacturer of sunscreens for multiple applications; SAULEDA, manufacturer of technical fabrics for solutions for sun protection and industry; JVV Grup, an engineering company and manufacturer of custom electronics projects and ECOPOL TECH, a specialist in the field of fluid nanostructured polymers for a variety of applications, mainly adhesives and functional coatings. Additionally, Leitat and IREC have participated in the project, providing technological value to companies in the scientific and technical fields that have required it.


The SOLERTEX project, with file number RD16-1-0115, was approved in the 2016 call for the NUCLIS grant program for industrial research and experimental development of the Catalan Agency for Business Competitiveness (ACCIÓ), co-financed by the European Union through the European Regional Development Fund (ERDF), with the aim of encouraging industrial research and experimental development activities.