Untangling the science Web: EUROGEOSS Project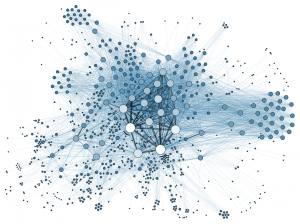 People can now access millions of scientific data resources about our planet thanks to the EUROGEOSS project. EUROGEOSS (European approach to the global Earth observation system of systems), backed under the Environment Theme of the EU's Seventh Framework Programme (FP7) to the tune of EUR 6.1 million, has developed an innovative way to search thousands of Earth observation catalogues.
This has increased the number of datasets and products publicly available for scientific research, from a few hundred in 2011, to more than 28 million in 2012.
The uniqueness of this novel application, what the consortium calls the EUROGEOSS broker, is that it is a software middleman that makes all this possible. It bridges the multitude of complex standards used by scientists.
Much more than just discovery
Previously independent information catalogues and systems can now be connected to each other. The scientific resources they contain are also made available to a much wider audience. A family of multiple components is responsible for this deceptively simple solution, enabling the discovery of datasets and their transformation into a common geographical reference system and timeframe. The result is the ability to access and use data in scientific models running on the Internet, and to publish the resulting information through Web services and social networks.
Bridging the data model gap
The value of the EUROGEOSS broker is significant. A case in point is how it relates to Natura 2000, the largest network of protected areas in the world with nearly 26 000 sites covering alost 18% of the EU. Natural phenomena, such as forest fires, as well as man-made pressures threaten these areas.
Overall, 60 000 hectares of protected areas went up in smoke in forest fires in Spain, Italy and Portugal in 2010 alone. When such events take place, it is important to identify areas that have similar ecosystems to the ones damaged and which may contain endangered species in need of additional protection.
To do so requires running a simulation with key data, including a mean drought index, percentage of forest cover, temperature, rainfall and elevation. Finding these data across multiple databases for any part of Europe used to be a challenge. The EUROGEOSS broker now makes it much simpler and faster not only to find the data, but also to run the model on the Web and get results without having to download data or modelling tools. This means that you can run these simulations anytime, anywhere, even in areas with slow Internet connections.
Through the broker it is also possible to mine social networks and find observations made by the public that are relevant to the protected areas, as well as to consult the list of endangered species managed by the International Union for Conservation of Nature (IUCN). This is end-to-end service for science, policy and citizens. The EUROGEOSS broker is developed by the National Research Council of Italy, which has committed to maintaining it for the next three years, and the Joint Research Centre (JRC) -the European Commission's in-house science service.
Project details
Project acronym:EUROGEOSS
Participants:France (Coordinator), Belgium, Italy, Austria, Spain, UK, Portugal, Slovenia, Denmark, Kenya, Germany, USA
Project Reference N° 226487
Total cost: € 7 905 328
EU contribution: € 6 035 566
Duration:May 2009 – April 2012
More information and source: European Commission website