Sensors for microplastics deployed in the Baltic Sea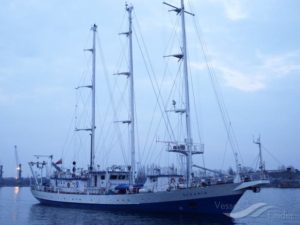 At this very moment, the research vessel Oceania is in the Baltic sea testing the sensors developed by the COMMONSENSE project that measure the concentration of microplastics in the sea.
The ship (IMO: 8304854, MMSI: 261000150) is a research vessel built in 1985 and currently sailing under the flag of Poland. OCEANIA has 48m length overall and beam of 9m. Her gross tonnage is 370 tons. Below you can find more technical information, photos, AIS data and last 5 port calls of OCEANIA detected by AIS.
If you would like to see its exact real time position, click here and the platform vesselfinder will provide you the information.
COMMON SENSE is a new project that supports the implementation of European Union marine policies such as the Marine Strategy Framework Directive (MSFD) and the Common Fisheries Policy (CFP). The project, which was launched in November 2013, is funded by the EC Seventh Framework Programme (FP7) and has been designed to directly respond to requests for integrated and effective data acquisition systems by developing innovative sensors that will contribute to our understanding of how the marine environment functions. COMMON SENSE is coordinated by the Leitat and its consortium brings together 15 partners from seven different countries, encompassing a wide range of technical expertise and know-how in the marine monitoring area.