Review of the 2018 edition of the Cosmetorium
On the 26th and 27th of September, the 2018 edition of the Cosmetorium took place in Barcelona. During this event, Leitat showcased its capacities in the field of cosmetics.Various working groups such as organic chemistry, applied microbiology and biotechnologies, packaging, nanotechnology in healthcare, fast moving consumer goods, skin health, and skin microbiome.
Many new contacts were made and Leitat's team is willing to develop new opportunities and projects.
At our stand, visitors could participate to an interactive survey regarding future trends in cosmetics. Here are the results: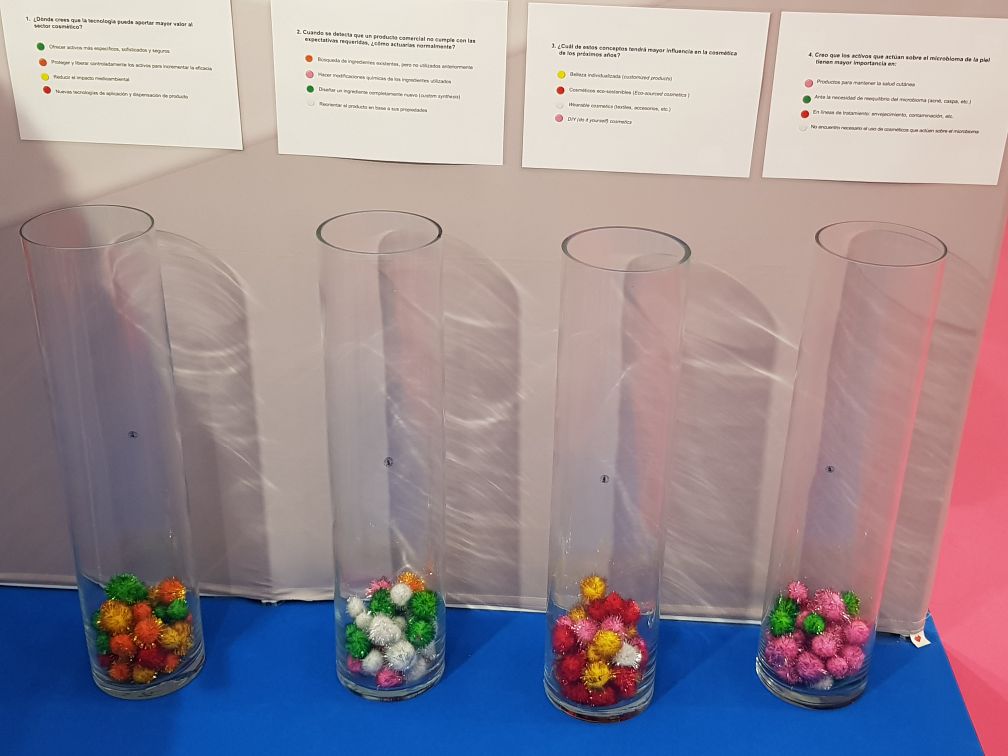 Click here to download the full results.
Also, our expert in skin microbiome, Jessica Romero, gave a speech (part of the TechFocus) about in vitro solutions for the study of skin microbiota and the evaluation of cosmetic products.
Cosmetorium is the largest event of its kind in Spain – dedicated to raw materials, ingredients, testing, equipment and formulation services used in creating and manufacturing personal care and cosmetic products. Over the two days exhibitors will have the opportunity to showcase their products and services in the field. Cosmetorium attracts a cross section of the Spanish market achieving an attendance of over 1,000 visitors.