Reagritech project publishes its video! Regeneration and reuse of runoff and drainage water
The project REAGRITECH stands for Regeneration and reuse of runoff and drainage water in agricultural plots by combined naturally water treatment systems. It has just released its project video explaining the results and showing the functioning of the pilot plant. Enjoy the watching!
The project was approved in the second half of 2012, under the 7th Framework Programme of the LIFE program, which is a financing instrument for supporting projects focused on conservation of nature and the environment, and will be implemented from January 2013 to December 2015.
Agricultural practices have increased their performance so significantly through intensification of production methods, such as irrigated crops and the application of nitrogen fertilizers. The most significant impacts of these methods are water consumption and increased load of nutrients and pesticides into rivers and aquifers.
Between 50 and 80% of nitrogen present in the water is contributed by the runoff from the agriculture. This contamination has caused a sharp increase of nitrate vulnerable zones (detected nitrate concentrations above 50 mg L-1). 41.4% of the territory of the EU27 has been declared as nitrate vulnerable zones (Eurostat, 2006).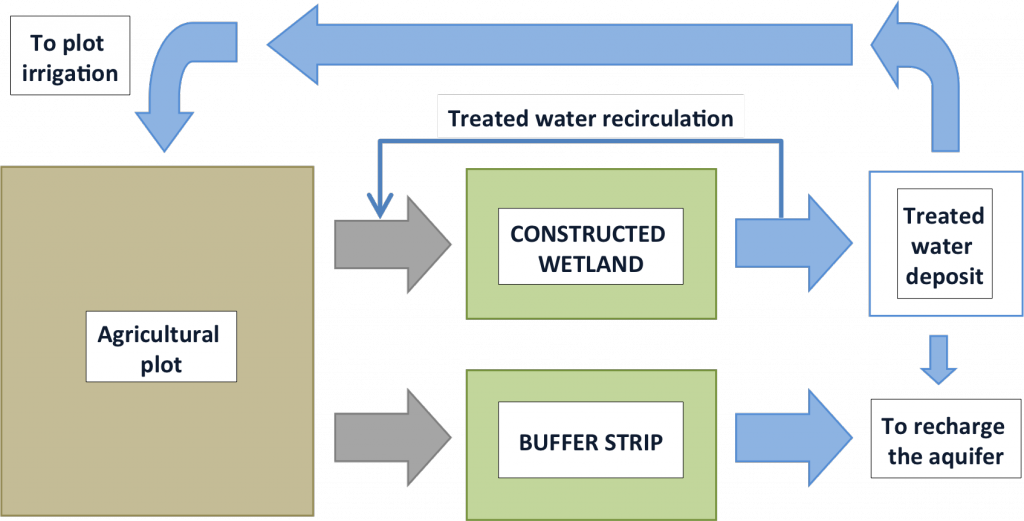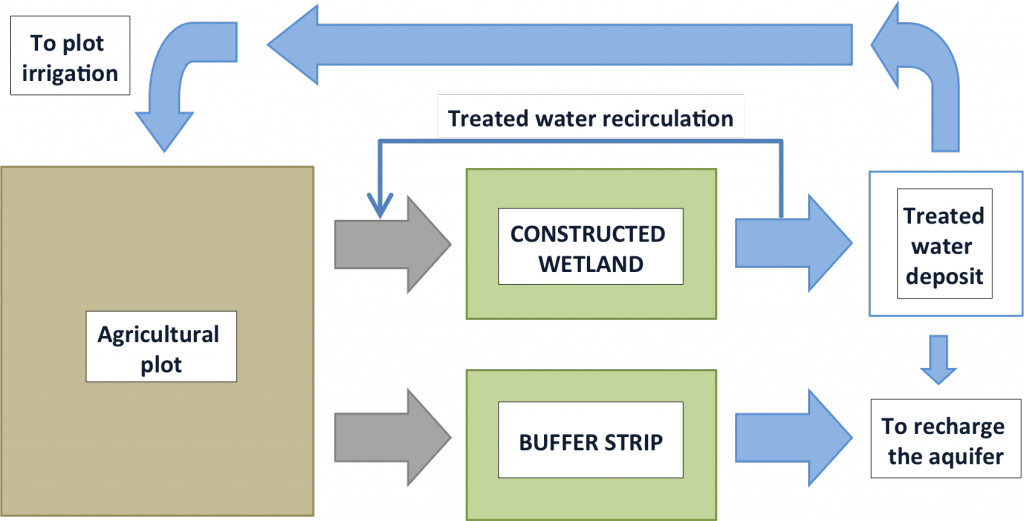 THE DECREASE IN WATER CONSUMPTION FOR AGRICULTURE AND THE MINIMIZATION OF THE IMPACTS THAT THE NITRATE VULNERABLE ZONES HAVE ON THE ENVIRONMENT ARE THE MAIN OBJECTIVES OF REAGRITECH PROJECT
In order to minimize these impacts, a demonstrative pilot system (Figure 1) was designed combining two appropriate water treatment natural technologies: constructed wetlands and buffer strips, combination designed to optimize the efficiency for removing chemical pollutants from agricultural runoff.
To decrease the diffuse pollution from nitrate fertilizers a 100% of the treated effluent will be re-circulated in the constructed wetland; it will subsequently be reused for crop irrigation or incorporated into the riverbed or recharged the aquifer in the area. The combined treatment system will intend to reduce pollution from nitrates and pesticides in surface water and groundwater associated with agricultural activities, but also will bring benefits to the agriculture affected areas, as it will allow the recovery, restoration and expansion of the area occupied by riparian and aquatic ecosystems, thereby reducing eutrophication of surface waters, favoring the proliferation of native species.
The system will also allow the progress in improving the quality of surface and groundwater, of which have been declared vulnerable condition by Water Framework Directive (WFD ) with the primary objective to protect them.
THE DESIGN OBJECTIVE IS TO OBTAIN EFFLUENTS WITH A 95% REDUCTION OF THE ORGANIC POLLUTION (BDO5) AND A DECREASE OF 50 % IN THE NITROGEN CONTENT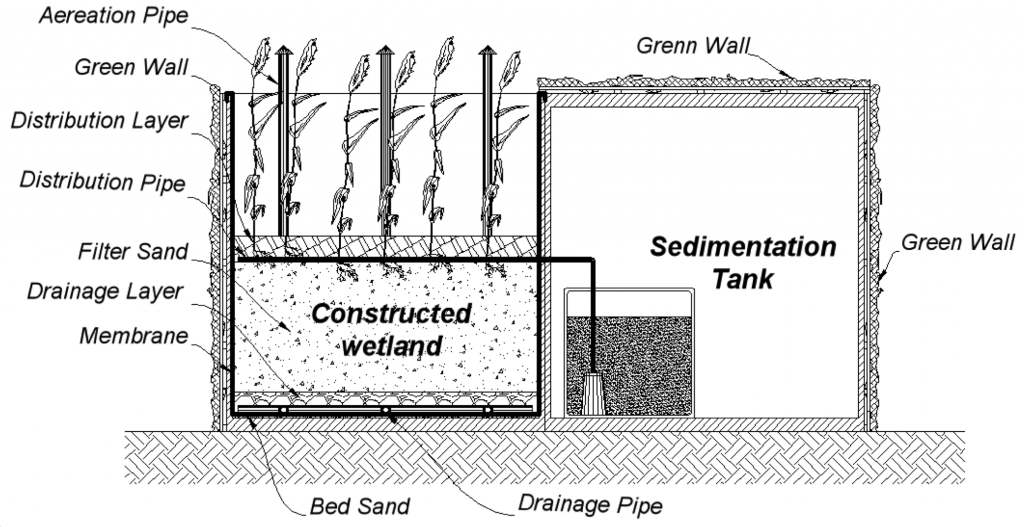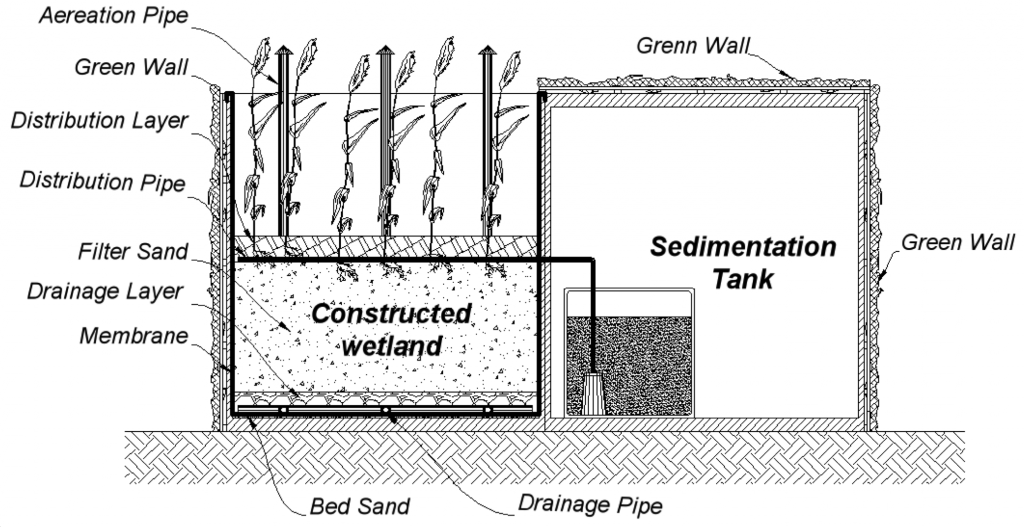 ADVANTAGES OF THIS DEMONSTRATIVE PROJECT
Effective control diffuse pollution from runoff.
Decrease of water and fertilizer consumption.
Optimization of water resources within the supply system.
Recovery of ecosystems degraded by human pressure.
Reduction of costs for water treatment.