Printed materials and interactive structures for innovative design of creative consumer products
Design thinking has become crucial for high added-value product development, especially in the field of creative industries (automotive, art, fashion, luxury, sports…). More specifically, in the context of globalisation, consumers demand greater variety and customization in product offering such as higher aesthetics, functionalities,integrability, reconfigurability or sustainability. Advanced materials and manufacturing processes are key enabling technologies to answer these requirements.
The PRESTIGE project aims at bringing together design-thinking innovation strategies with advanced printed functional materials developments (electroactive fluorinated polymers, photoactive materials, electroactive organic moeities, fluorinated relaxor terpolymers, tailor-made polymers for overmoulding and organo-mineral coating) and integration to demonstrate high-end interactive and aesthetics final products at TRL7 tackling tomorrow's societal challenges.
Five demonstrators will be developed and disseminated. Three business cases : (i) a haptic steering wheel for enhanced driving-experience (answering safe mobility challenge), (ii) energy harvesting and storage capacities for wearables (answering health, well-being and fashion challenges), (iii) e-plastic labels and oleophobic coatings for a more sustainable multi-use packaging (answering waste management: a major environmental challenge). Moreover, an artistic case (iv) to reach a wide audience of societal stakeholders and a design showcase (v) to increase awareness of designers about new materials.
In PRESTIGE a consortium of 16 partners all along the value chain from designers, material and process scientists, material suppliers, manufacturers, systems integrators, end-users to artists and societal stakeholders has been set-up to stand as a unique European reference in the future fostering design-driven innovation in creative industries and beyond, by promoting their achievements through an SME-oriented cluster of excellence.
Project Budget: 7'783'353 €
Financial Framework: Horizon 2020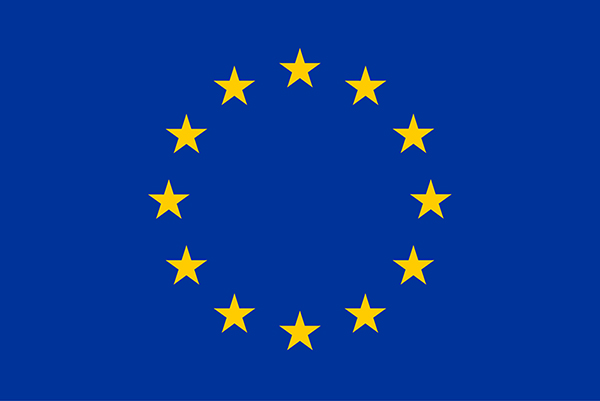 This project has received funding from the European Union's Horizon 2020 Research and Innovation Programme under Grant Agreement 761112. This publication reflects only the author's views and the European Union is not liable for any use that may be made of the information contained therein.