Meet Us at the BBI JU 2016 Open Info Day & Brokerage Event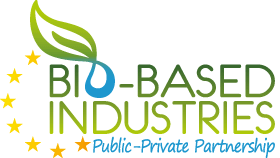 The BBI JU 2016 Open Info Day & Brokerage Event will take place on the 21st of May in Brussels. If you want to meet our food expert, write him an email.
Venue: Alcide De Gasperi, Charlemagne Building of the European Commission, Rue de la Loi 170, Brussels, Belgium
Registration will close on MONDAY 18 APRIL at 17.00 (CEST). Registration is now closed. If you have a registration query please contact BBI here
Morning session:
Useful information about how to participate in BBI JU's 2016 Call for proposals, including how to apply, tips and tricks on writing a proposal, BBI Call rules, and how to submit a proposal. More information on the 2016 Call topics can already be found in the 2016 Annual Work Plan.
Afternoon parallel sessions:
Structured networking / brokerage session to help you expand your professional contacts;
BBI JU and relevant stakeholders will have a dedicated area to answer individual queries related to BBI JU Call procedures and rules; to provide guidance on how to apply for funding; to offer information and advice on relevant local and national resources, networks and synergies between the BBI JU programme and other initiatives.
Download the updated agenda here
– See more at: http://www.bbi-europe.eu/events/bbi-ju-2016-open-info-day-brokerage-event#sthash.Dh8kGVz1.dpuf