EIT Health: Bilateral Meeting Spain-Scandinavia 6-7 October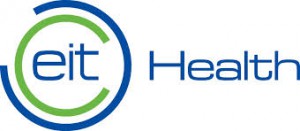 On the 6th and 7th of October, EIT Health is organising a bilateral meeting between Spain and Scandinavia in Barcelona. Click here to download the agenda. If you want to meet our health expert, get in touch with her.
The event is taking place at the Parc Científic de Barcelona.
The objectives of this event are to promote and strengthen Spanish and Scandinavian collaboration in EIT Health future calls
and strengthen Spanish and Scandinavian participation in European, regional & international funding calls. It will be the occasion to introduce the differences and similarities of Spanish & Scandinavian Health Care systems fostering collaborative projects.
Outcomes & Indicators:
Total number of presented EIT Health proposals (Calls 2017-2018) with Spanish-Scandinavian Participation
Total budget raised by joint applications between SP-SC partners.
Number of strategic alliances and collaboration agreements established from the event.
Number of pitches delivered during the event.
Number of Face2Face meetings performed during the event.
Total number of participants in the event.