Innovative tool to improve risk assessment and promote the safe use of nanomaterials in the textile finishing industry
ABSTRACT
The overall aim of ECO-TEXNANO is to improve the environmental performance of best innovative solutions that are emerging with regard to technical textiles that incorporates nanoparticles in the textile finishing industry. Environmental, health and safety impacts will be assessed into its manufacturing operations, encouraging the integration of green technologies.
Nanomaterials are not intrinsically hazardous per se, however, there may be a need to take into account specific considerations in their risk assessment.
Project Budget: 1'157'914 €
Financial Framework: LIFE+
Contract number: LIFE12 ENV/ES/000667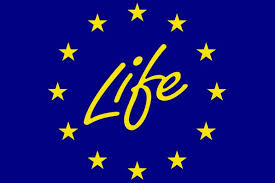 LIFE-ECOTEXNANO is co-funded by the European Union under the LIFE+ Financial Instrument within the axe Environment Policy and Governance and under the Grant Agreement nº. LIFE12 ENV/ES/000667.