Management, recycling and recovery of wastes of recreational boat scrapping
ABSTRACT
The project's main objective is to reduce the impact of the marine industry in environment through the development of methodologies for ships treatment as waste both as management and waste recovery. Enter the dismantling waste of three types of recreational boats (wood, fibreglass, neoprene and PVC), previously treated as new additives in polymer composites, to minimize the impact of these boats when they end their life. To reduce the environmental impact, this project focuses on providing the recovery and recycling methodologies through pilot projects, increased environmental awareness, and provide guidance for future implementation of adoption of best practises and regulatory measures. It will promote sustainable production of boats based on an approach of LCA and eco-design.
Project Budget: 925'458 €
Financial Framework: LIFE+
Contract number: LIFE08 ENV/E/158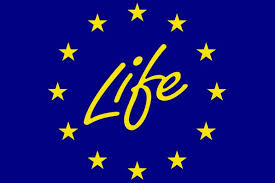 BOATCYCLE is co-funded by the European Community under the LIFE+ Financial Instrument under the Grant Agreement nº. LIFE08 ENV/ES/ 158.