4th Newsletter of Nanosolutions: Systems Biology in Nanosafety Research conference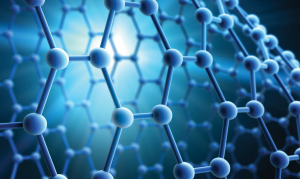 The fourth Nanosolutions Newsletter has been published! It is featuring the Systems Biology in Nanosafety Research conference that took place in November, the new film, an update from WP3 on Criteria for Selection of ENM, and WP6 on the Collection of in vitro samples as well as an exciting ESOF2016 announcement and upcoming events for your diary.
With the continued rise in the use of engineered nanomaterials (ENM) it can be difficult to not only keep track of the safety of these ENMs but also to predict how complex biological systemss might react when  exposed to them. Systems biology — the mathematical and computational modelling of complex biological systems — is now being used to deal with this issue, and is at the crux of the NANOSOLUTIONS project. In this newsletter we will be looking at the events of the "Systems Biology in Nanosafety Research – 3rd Mini-Conference on Nanotoxicology", as well as the new  NANOSOLUTIONS film, the current status and activities of the NANOSOLUTIONS work packages, and upcoming nanotechnology events.