Thermal and Acoustic Insulating material from finished leather waste
This Project aims at the production and market implementation of an innovative leather composite material to provide acoustical isolation in addition to thermal insulation properties for immediate application in building sector. The material is elaborate with the waste generated in industries at the end of tanning process (finished leather) and the companies that use leather to elaborate its products at very low energy consumption.
The project contributes to a better use of resources and raw materials for the insulation industry and to the reduction of the environmental impact in the tannery sector and in the production of leather goods (footwear, furniture, automotive), since 27.000 tn/year of finished leather waste is sent to a landfill sites in Europe (targets of the Waste Framework Directive 2008/98/EC). Also contributes to the implementation of eco friendly insulation material in the construction sector that improves the noise pollution and the energy efficiency of buildings and the reduction of CO2 emissions, according to the commitment of the European Directive 2010/31/EC on energy performance of buildings and Environmental Noise Directive 2002/49/EC..
Project Budget: 1'251'332 €
Financial Framework: CIP Eco-Innvation
Contract number: ECO/11/304444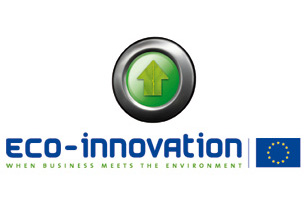 The project leading to these results has received funding from the EACI by the Eco-Innovation programme under Grant Agreement ECO/11/304444/SI2.629383-TAIMEE