Recovery of reverse osmosis membranes that have reached their end of life in desalination plants, typically between 5 and 10 years, is the main objective of this project, turning what is, today, considered a costly residue that is sent to disposal, into a valuable by product for re-use.
A demonstration plant is proposed in which diverse mechanical and chemical treatments are developed in order to recover these membranes so that they are reusable in the same desalination process or in other applications which need a lower quality water specification but always in reverse osmosis technology (i.e. tertiary treatment of wastewater for irrigation and reuse, industrial water with low salinity requirements, etc…) As a part of the pilot plant it is foreseen to have a compact, portable testing unit in order to perform trials on the recovered membranes using real installations.
Project Budget: 1'903'334 €
Financial Framework: LIFE+
Contract number: LIFE11 ENV/ES/626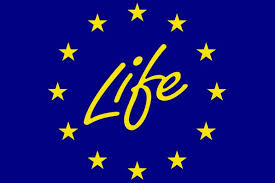 LIFE-REMEMBRANE is co-funded by the European Union under the LIFE+ Financial Instrument under the Grant Agreement nº. LIFE11 ENV/ES/626.