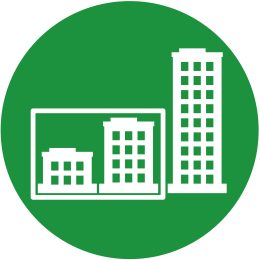 The Projects Department has extensive experience working with SMEs by offering excellent technical and management support for research and innovation projects.  It selects the adequate financial instruments, offers complementary technological services and accompanies businesses in their journey to the launch of their product on the market.
We assess companies in the proposal writing, paying special attention on the compliance with eligibility criteria and objectives for each topic, as well as in the search for partners. Besides, we provide support for administrative and financial aspects related to the proposal submission and the implementation of the project. We also collaborate with experts in IPR management, business plan development and commercialisation.
For further information…
SME Instrument
The SME instrument supports highly innovative and consolidated European SMEs, which want to bring to the market disruptive solutions. The selected SMEs will receive a complete business support which consists in a personalised coaching assessment and funding between 0,5M€ and 2.5M€.
Open to single SMEs and small consortiums, it is divided in three phases but the participation in all of them is not compulsory but highly recommended. In phase 1 and 2, in addition to funding, the SME will receive the assessment of experts. The call is permanently open with several dates of cut-off dates.
Eurostars
Eurostars supports R&D performing SMEs in the development innovative products, processes and services in order to be more competitive and reach the market, within two years after the project's completion. This programme provides funding and support to research-performing companies, especially SMEs, which take a leading position in a transnational consortium.
The funding and participation rules are fixed at national level. It is necessary to gather 3-4 partners from 2-3 different countries. The project has a duration of 29 months and can be funded up to 1.4M€.
Fast Track to Innovation
The Fast Track to Innovation gives industries the financial means to introduce their almost mature product (TRL 6) to the market. The consortium must be industrial intensive meaning that SMEs and start-ups are welcome to participate.
It co-funds 70% of the eligible costs and a has maximum contribution of 3M. The consortium should involve 3 to 5 partners belonging to at least 3 Member States, 60 % of the overall budget of the proposal must be allocated to  businesses.
PID

The PIDs are is designed for applied R&D business projects for the creation and significant improvement of a productive process, product or service. The minimum budget of the project is of 175,000 € and the funds are partially repayable aids of up to 75% of the total approved budget. The project should last between 12 and 36 months.
ERA-Net
The purpose of ERA-Net is to implement joint reports for the financing of transnational projects of technological cooperation, on strategic topics of high European added value. They comprise an international and a national phase, each with its respective eligibility requirements and application procedures. The minimum budget is of 175,000 € per company and per project (Spanish part). It consists of a grant with a support of 60% for small enterprises, 50% for medium-sized enterprises and 40% for large enterprises.
NUCLIS
The NUCLIS R&D projects should have a high impact Catalonia and local companies, improve the internationalization of the results and of technologies, and create scaling effect for  international R&D calls or tenders. The minimum eligible budget is of 200,000 € (with a maximum of 125,000 € of subsidy) for individual projects and of 500,000 € (with a maximum of 300,000 € of subsidy) for collaborative projects. The project should last 2 years.