How to share a post on LinkedIn
Some of you might want to share a blog post or a news on your LinkedIn account. This is very easy to do. Just follow these 3 steps:
When you are on the page of the article you want to share, look for the LinkedIn logo and click on it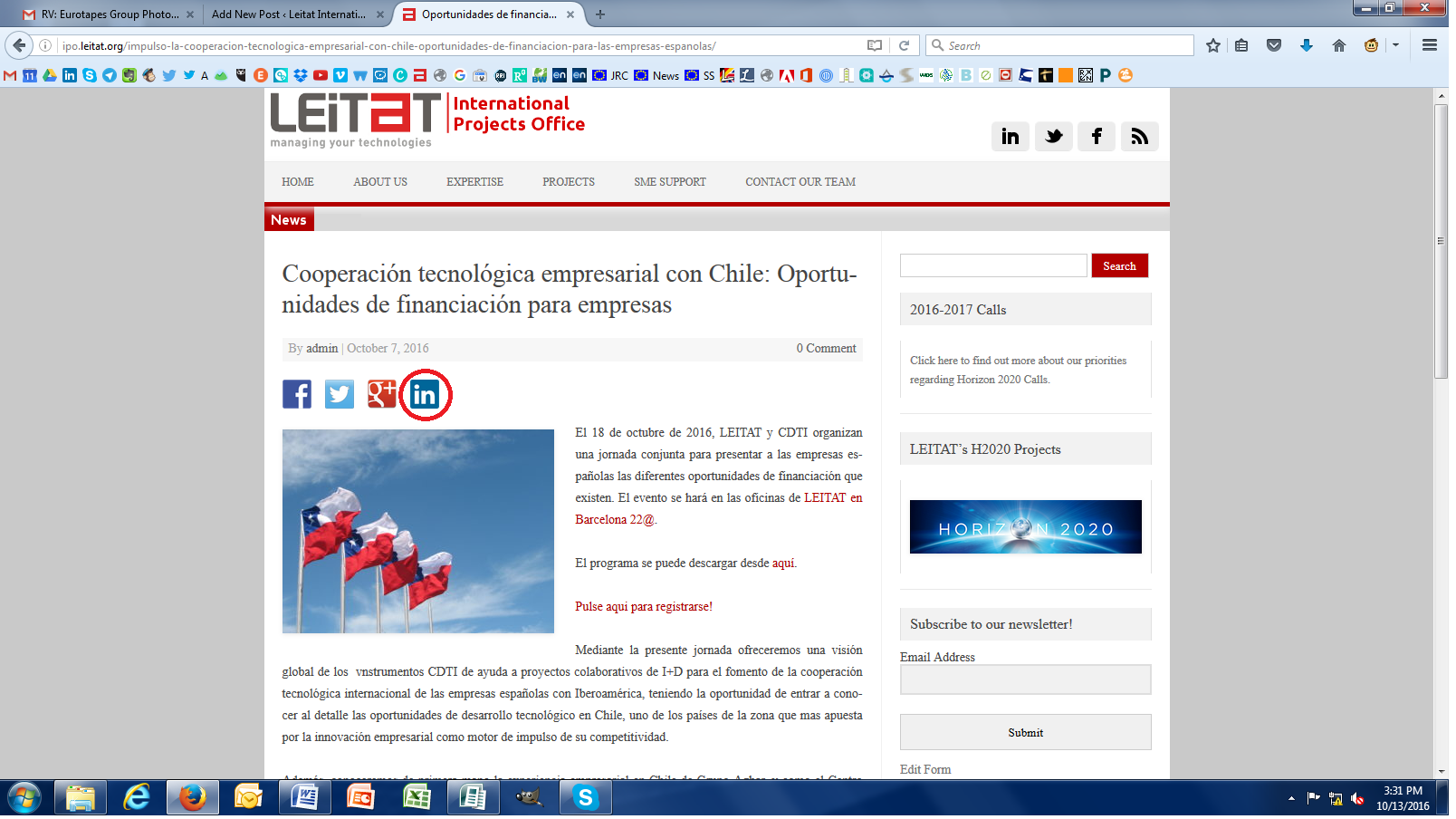 2. Once you clicked on the LinkedIn button, you will be redirected to a LinkedIn page. There, you have to click on the Share button. If you want, you can add content regarding the post in the text box.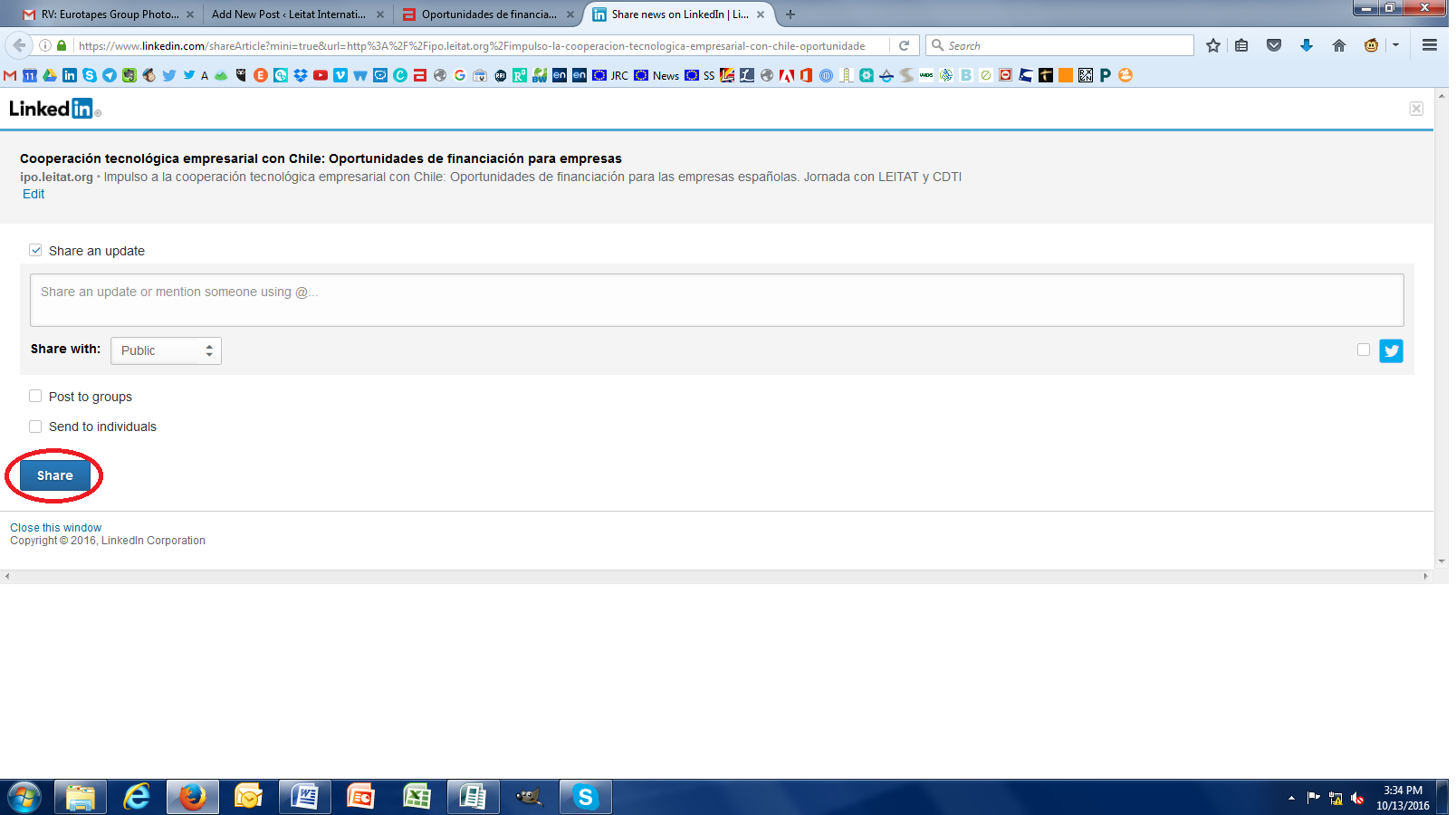 3. After clicking Share, this page will appear. You are done! Bravo! If you have any question, do not hesitate to contact me.