New collaboration with G-Star to stop plastic microfibers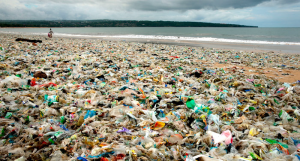 Amsterdam, 25 April 2016 – Machine washing of synthetic clothes is a big contributor to the plastic soup. The Plastic Soup Foundation and G-Star RAW are calling on other fashion companies, washing machine manufacturers and the textile industry to support the international Ocean Clean Wash.
"Leading European research recently showed that a fleece releases an incredible 1 million microfibers every time it is washed," says Maria Westerbos, director of the Plastic Soup Foundation.
The signatories of this initiative will contribute to the development of one or more innovative solutions to prevent the release of plastic fibers from garments in the future, such as fabrics that do not release microfibers or washing machine filters that capture the released fibers. The technological center LEITAT, member of TECNIO, collaborates to research the technical feasibility of the solutions proposed.
Frouke Bruinsma, CR Director of G-Star says: "We want to create progress through sustainable innovation and join forces with the Plastic Soup Foundation to battle the microfiber problem. Only a strong alliance of dedicated stakeholders around the world can turn the tide. Everyone – enterprises and NGOs – is welcome to join us."
Read the press release: PressReleaseGSTAR
Photo credit: C-Jason Childs – Jimbaran Bay