LEITAT @ SMARTPRO 1st General Assembly and Workshop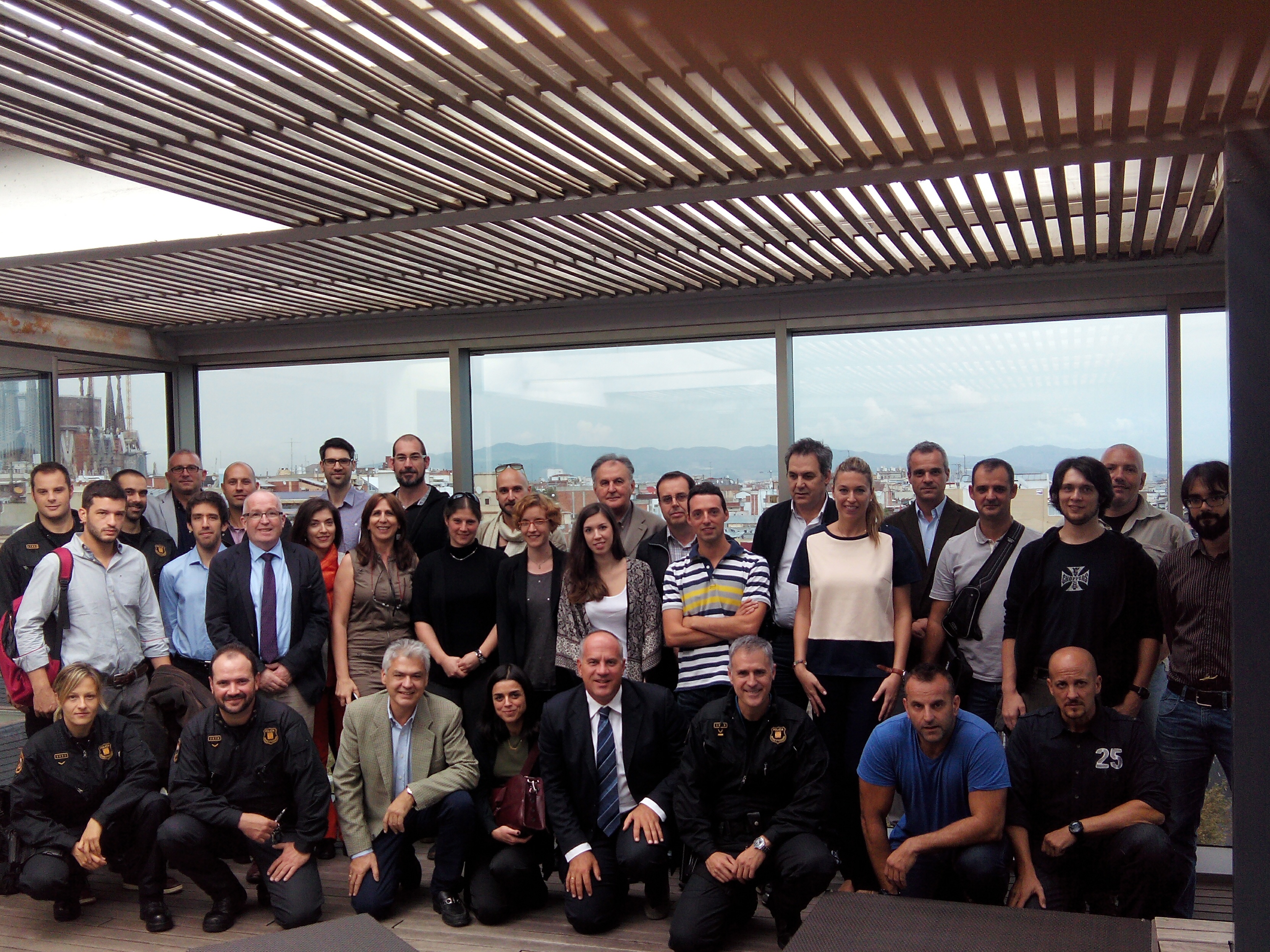 During the 13th and 14th of October, the consortium of the SMARTPRO project met in Barcelona for the 1st General Assembly and the Workshop.
Organized by the Department of Interior (Mossos d'Esquadra) and LEITAT, the event took place at the main building of the Department of Interior (Generalitat de Catalunya).
During the 1st General Assembly, the partners of the consortium reported about the status of the SMARTPRO project at the end of the first six months, shared insights about their research progress and defined the next steps to be done.
During the next day, the first SMARTPRO Workshop took place in order to gather feedback from end users. For that sake, more than thirty people met, from project partners to end users of different law enforcement bodies (Mossos d'Esquadra from Catalonia and experts from Home Office in the UK and PSNI in Northern Ireland).
After a work in groups session and an open discussion during the Workshop, the scientific experts from the SMARTPRO consortium got very interesting feedback from the end users, which has been helpful to better align the objectives of the project with the needs of the law enforcement units and to plan the next steps of the project.
For more information about the SMARTPRO project, click here.