LEITAT @ 24M Meeting TAIMEE project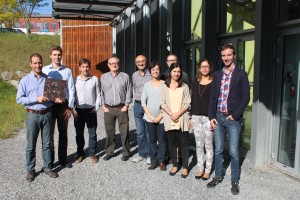 The European consortium TAIMEE has just celebrated its 24 month Meeting, hosted by Nobatek in Anglet-France during the 2nd and 3rd of October.
During the event, partners discussed the progress of the project focusing on the production and market implementation of an innovative leather composite material to provide acoustical isolation in addition to thermal insulation properties for immediate application in the construction sector.
The material is elaborate with the waste generated in industries at the end of tanning process (finished leather) and the companies that use leather to elaborate its products at very low energy consumption.