Innovation to meet the global need for sustainable water resources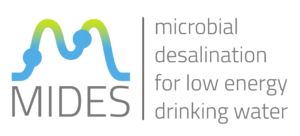 MIcrobial DESalination (MIDES) project launches project to build world's largest demonstration of a low-energy system to produce drinking water.
The MIDES project aims to revolutionise desalination systems by developing a more sustainable low-energy process of producing safe drinking water from seawater. This advanced technology will be exploited as cross-border project to meet the growing need for commercial and industrial water-resource applications that contribute to environmental, economic and social development. Large-scale demonstration sites are planned in Europe, North Africa and South America.
The € 7.9 million EU Horizon 2020 project (2016 – 2020) comprises an international consortium of commercial and research organisations that are developing a system using Microbial Desalination Cells (MDC) to remove ions from saline water in a process powered by bioelectrogenic cultures – as pre-treatment for reverse osmosis desalination.
The need for innovation: Desalination of seawater with lower energy requirements is key to future water resources for growing populations in changing climate conditions. Reverse osmosis is the most widely used desalination technology, but with significant energy consumption above target reductions, and no current alternative systems adequately reduce energy levels. MIDES can make desalination more sustainable with the use of efficient microbial desalination technology.
Target desalination energy requirement – Below 1 kWh/m 3
Current alternative systems – At least 2.5 kWh/m 3
MIDES energy requirement aim – Below 0.5 kWh/m 3
Launched in April 2016, the MIDES project was presented in June at the "Sustainable Desalination" session of the International Water Association conference "Evaluating Impacts of Innovation" in Jerez de la Frontera, Spain. In addition, the first two project deliverables were completed in June: 1) A report on cathode and anode specifications 2) Specifications for ion exchange membrane development.
For more information on the MIDES project, contact:
Frank Rogalla, FCC Aqualia, aqualia@innovation.es
Maria Kennedy, UNESCO-IHE: m.kennedy@unesco-ihe.org
URL: www.midesh2020.eu (from August 2016)
The MIDES Consortium:
Aqualia (Coordinator) RWB water services
Fuji Film
SGL Group
IMDEA Water
SimTech
LEITAT
UNESCO-IHE
Mikrolin
University of Chile
Oncontrol
University de Gabes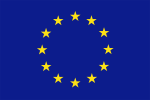 This project has received funding from the European Union's Horizon 2020 research and innovation programme under grant agreement No. 685793.