Green Cities for Climate and Water Resilience, Sustainable Economic Growth, Healthy Citizens and Environments.
The frontrunner cities of Manchester (UK), Valencia (Spain), Wroclaw (Poland) and Wuhan (China) and the follower cities Lille (France), Zadar (Croatia) and Modena (Italy) are currently inhabited by 12.7 million people and sit at the heart of wider metropolitan areas which are home to 17.8 million people. All cities already experience flooding and heat stress, with projections for these issues to increase due to climate change and ongoing development. Working in complex, resource-constrained urban environments, the municipalities for each city have committed to delivering joined-up, cost-effective, smart solutions to address these and other urban challenges. They recognise that the cities of the future will need to achieve more with less resources and deliver genuine sustainable development that realises a broad range of social, economic and environmental objectives. Each city believes that nature-based solutions (NBS) are a critical part of this approach.
GROW GREEN brings the partner cities together on the basis of these similarities but also their differences. Across the 6 European and 1 Chinese City they represent the range of different cities that are found across the world, and the different climate risks that they face. The cities will demonstrate a replicable approach for the development and implementation of city NBS strategies.
The outcome will be more than simply demonstrating a methodology that works in the partner cities. GROW GREEN will provide the platform for a step change in the way that NBS are embedded in the long-term planning, development, operation and management of cities around the world. The project outputs will be promoted directly to 4-5 follower+ cities in Latin America, Africa and India to encourage them to develop and implement NBS strategies and to 146 Chinese 'Sponge Cities'. These channels have been designed to create global demand for NBS and to promote European NBS products and services to meet this demand.
Project Budget: 12'795'900 €
Financial Framework: Horizon 2020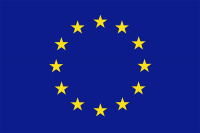 This project has received funding from the European Union's Horizon 2020 research and innovation programme under grant agreement No 730283. This publication reflects only the author's views and the European Union is not liable for any use that may be made of the information contained therein.