GUIDEnano: Consortium meeting preparing the 3rd version of the Tool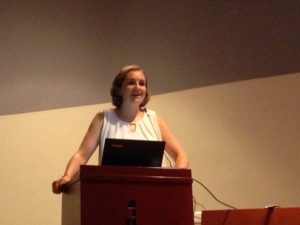 The GUIDEnano consortium is meeting on the 14th and 15th of June in Barcelona for its 30M meeting. All partners gathered together to present their latest contributions and how these are included into the web-based tool. The second version of the tool was release on the 1st of May 2016 (watch video here) and now partners are preparing for the third version that would be delivered at the end of the project within less than a year.
The web-based Guidance Tool will guide the nano-enabled product developers (industry) into the design and application of the most appropriate risk assessment & mitigation strategy for a specific product. The correct implementation of this guidance will ensure that the risks associated to a nano-enabled product, throughout its whole life cycle, have been appropriately evaluated and mitigated to an acceptable level. This methodology will set up the basis for the certification (by an independent third party), as a risk communication tool addressed to regulators, insurance companies, and the society.
Last, the consortium is discussing the after-life of the project and how the results, especially the tool will be exploited when the project finishes.