Share the Event on Social Media!
Beyond Lithium-Ion Workshop
From Current Research to Industrial Application

October 2nd, 2018, Acropolis, Nice, France
The Beyond Lithium-Ion Workshop – From Current Research to Industrial Application is a unique high-level event organized by Leitat and Varta Microbatteries bringing together international speakers to show the evolution of post lithium-ion technologies.
It will take place on October 2nd, 2018 at Nice Acropolis, France.
This event will be dedicated to the exchange of knowledge from current running European collaborative projects and industrial development dedicated to post lithium for stationary or electrical mobility. It is organised in the framework of ALISE and ALION Horizon 2020 founded projects developing post-lithium batteries. The event will be moderated by Deborah Creamer, Senior Consultant and Director at Optimat.
The program is composed of the following 3 sessions:
Session nº1: EU-Funded Research on Post Lithium-Ion
Session nº2: Technologies manufacturing opportunities and barriers
Session nº3: Technologies integration opportunities and barriers
You are invited to submit a poster as well as to bring a prototype that you will be able to present in the exhibition space.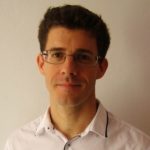 Alexandre Ponrouch
Post-Doctoral Researcher - ERC Grant
Dr Alexandre Ponrouch received his Master Degree in Electrochemistry from Paul Sabatier University (Toulouse, France) and his PhD from the Institut National de la Recherche Scientifique (INRS-EMT, Canada) in 2010 working on electrodeposition of metals, alloys and oxides for application in fuel cells and supercapacitors. Then he moved to the Institut de Cíencia de Materials de Barcelona (ICMAB-CSIC, Spain) as a postdoctoral fellow working on electrode and electrolyte formulation for Li and Na-ion batteries. In early 2017, in the framework of an ERC starting grant, he set up a new laboratory in ICMAB dedicated to multivalent cation (Ca and Mg) based rechargeable batteries.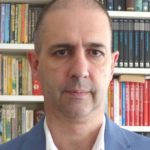 PhD in Chemistry from the University of the Basque Country, author of 40 articles published in specialized scientific-technical journals and 5 invention patents extended internationally, as well as more than 50 papers and oral presentations at national and international meetings. In 2000 I started the New Technologies area of the R&D Department of Celaya, Emparanza y Galdos (CEGASA) and in 2012 I became head of the R&D department of the CEGASA Group. Since 2015 I'm the Chief Technology Officer of CEGASA Portable Energy. As head of the technical area of the company, I have worked in the development of different storage technologies such as primary lithium batteries, lithium-ion batteries, fuel cells, supercapacitors or advanced zinc-air, lithium-sulfur or lithium-air batteries.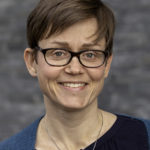 Mari Juel
Senior Research Scientist
Dr. Mari Juel has been the coordinator for the ZAS project (Zinc Air Secondary innovative nanotech based batteries for efficient energy storage). She took her PhD in surface science in 2007 in which she studied the formation of bimetallic surface structures. In SINTEF Mari Juel has worked with development of renewable energy solutions and has been actively involved both in activities related to crystallization for silicon for PV application and development of new battery technologies. She has long experience as a project manager and has lead central activities in both European and National R&D projects.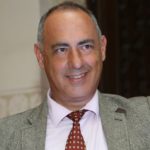 Joaquín Chacón Guadalix
Chief Executive Officer
Joaquín Chacón graduated in Chemistry from the Autonomous University of Madrid (AUM), then fulfilled an MBA at IEDE and finalised his studies with a PhD in electrochemistry at the AUM. He was managing director of Electro Mercantil Industrial from 2000-2003 and then managing director of Saft Batteries until 2012. Since 2013, he is chief executive officer of Albufera Energy Storage, company specialized in aluminium electrochemistry for energy storage applications. Beneath that, he is active is various associations such as the Spanish association of batteries and energy storage (AEPIBAL). He is also vice-president of SECARTYS, the Spanish association for the internationalization of businesses, and is active other organizations.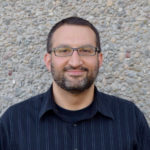 Hany Eitouni
Chief Technology Officer
Dr. Eitouni has more than 15 years' experience with polymer materials with specialized expertise in ionic transport through polymers. In 2007 Dr. Eitouni co-founded Seeo, a battery startup company focused on the development and commercialization of polymer solid state battery technology. The technology, which was originally developed at Lawrence Berkeley National Laboratory, has won numerous awards such as the R&D100 Award and the Going Green 100 Award. Additionally, Dr. Eitouni has been recognized as an innovator in the energy field. In 2010, he was selected by MIT's Technology Review as one of the country's top 35 innovators under age 35 and was granted the prestigious TR35 Award. At Seeo, Dr. Eitouni has successfully led the effort to design, synthesize, and optimize Seeo's proprietary electrolyte polymers with improved properties. He is an inventor on more than 50 granted patents. He received a PhD from University of California, Berkeley and a BS from University of Texas, Austin, both in chemical engineering.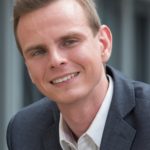 Tobias Jonoschka
Co-Founder
Tobias is co-founder of JenaBatteries GmbH, where he manages R&D actives for the company's award-winning energy storage technology. He holds a diploma in chemistry and a master of science in business administration from Friedrich Schiller University. Tobias' current focus is to develop economically feasible materials for redox-flow batteries (RFB) as well as intellectual property management. In recognition of his contributions towards the field of organic energy storage, including thirty scientific papers in internationally acclaimed journal as well as several patents, he was awarded the IQ Innovation Award in the category chemistry and polymers (2015) and the Thuringian Research Prize for top performance in applied research (2017).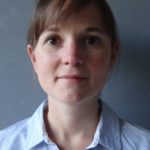 Céline Barchasz
Research Engineer
Dr. Céline BARCHASZ received her Ph.D. in materials science and electrochemistry about the "development of lithium/suphur battery technology" in 2011 from Grenoble University (France), in collaboration with LEPMI laboratory (Grenoble – France). Since 2011, she works as a Research & Development engineer in the battery materials laboratory in CEA-LITEN (Grenoble – France). She is the author of
14 papers and has filled 11 patents. She is currently involved in different projects in the field of lithium batteries, in particular for post lithium-ion batteries.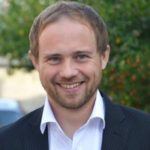 Christophe Aucher
Principal Researcher
Christophe Aucher holds a doctorate in Energy and Material Sciences from both the University of Québec at Montréal and the Material Institute of Nantes. His research has been principally focused on the study and improvement of lead-acid batteries, lithium ion and supercapacitors. He is leading the Energy Storage Team from the Energy & Engineering Business Unit, where post lithium ion technologies and 3D micro-printed devices are developed. The Energies Storage Team from LEITAT is currently involved in National and European initiatives for electrical mobility, stationary and wearable electronics.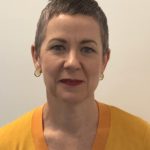 Deborah Creamer
Director & Senior Consultant
Deborah Creamer is a Director at Optimat, one of Europe's leading niche strategy consultancies. Deborah has 20 years' consultancy experience following a career in materials R&D where she focused on high performance metallic materials, polymers and composites. She specialised in strategic industrial analysis, focusing on high technology sectors and applications, and developing a robust evidence base to support strategic and economic development and policy making. Her main area of technical expertise is advanced materials and nanotechnology with particular emphasis on their application in advanced batteries and energy storage. She acts as an expert monitor for EC funded projects and provides expert advice to the EC in termsof policy goals and future research needs.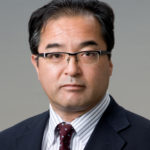 Yuichi Aihara
Principal Reseacher/ Director
After graduating from Tokai University in 1991, Yuichi Aihara joined Yuasa Battery Corp. (today known as GS Yuasa) and was involved in the polymer based solid-state batteries over 10 years. He also completed his PhD in Engineering awarded by Mie University in 2001. In Samsung R&D Institute Japan, he worked on the development of intermediate temperature PEM-FCs for 7 years, and now he leads the all-solid-state battery project at SRJ since 2010.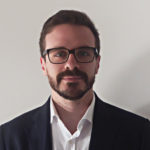 Ulderico Ulissi
Research Scientist
Ulderico Ulissi is the technical lead for the ALISE project at OXIS Energy. After his MSc in industrial chemistry at "Sapienza", University of Rome, he moved to the Karlsruhe Institute of Technology (KIT) where he completed his PhD in chemistry, in 2017. His main expertise is on solid state and high energy lithium-ion batteries, with a focus on negative electrode materials. He his author of 11 peer-reviewed papers and 2 patents.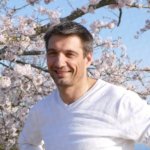 Marc Deschamps
Electrochemical & Tests Manager
Dr. Deschamps has more than 25 years' experience in lithium battery field. He received his PhD of electrochemistry at Grenoble University in 1995.  He then spent 3 years in Japan for Mitsubishi Chemical Corporation working on the development of new liquid electrolytes for Li-ion batteries. He joined Bolloré in 1999 and is the leader of the electrochemical group since. He develops and enhances the Lithium Metal Polymer Battery (LMP) for Bolloré, Batscap and BlueSolutions. In 2011 the LMP became the first all solid secondary battery with Lithium Metal entering the mobility market. He has strong knowledge on raw materials, battery design and on battery optimizations for applications.He is author of more than 30 patents.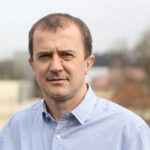 Robert Dominko
Researcha and Associate Professor
Robert Dominko is employed at the National Institute of Chemistry in Slovenia, as a research professor and at the University of Ljubljana. His research interests are in the field of materials science and electrochemistry, more precisely in electrochemical systems for energy conversion and storage, with main activities on the field of modern battery systems. He has published more than 110 per reviewed papers (H index 45). He is a deputy director of Alistore ERI and a coordinator of EU project with acronym HELIS. HELIS project is aim to develop Li-S batteries and it is addressing issues connected with the stability of the lithium anode during cycling, engineering of the complete cell and questions about LSB cell implementation into commercial products.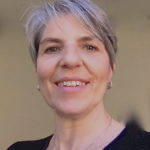 Silvia Bodoardo
Associate Professor
Silvia Bodoardo is professor at Politecnico di Torino. Her research activity in the Electrochestry Group is mainly focused on the study of materials for Li-ion and post Li-ion batteries, i.e. Li-S, Li-air. She participated in 6 EU funded projects  (coordinator of STABLE project) and several national and regional ones. Silvia organized several conferences and workshops on materials with electrochemical application and was Chair woman at the launch of the Horizon Prize on Innovative Batteries. She is author of more than 80 papers on peer reviewed journals.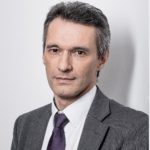 Emmanuel Bénéfice
Chief Executive Officer
Emmanuel Bénéfice brings a strong 25-year experience in the energy sector. He has first worked as an engineer in the USA and in France, and as a project manager. He joined the leading energy company EDF, where he led the project for the opening of the electricity and gas residential market in France. He has been Customer Service and Sales VP and also Chief Marketing Officer for EDF Entreprises. He has been a member of the board of several innovative startups and SME in the energy sector. He firmly supports the vision of a carbon-free world, through the development of renewable energies and electricity storage. Emmanuel is graduated from the Ecole Polytechnique in Paris. He also holds a master degree from Telecom ParisTech University.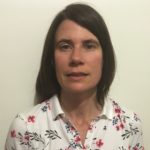 Géraldine Palissat
Expert in Energy Storage and Distribution
Géraldine Palissat received her Master Degree in Electrochemistry from Paul Sabatier University (Toulouse, France) in 2004 working on carbon materials for application in supercapacitors. She worked 7 years in materials R&D where she focused on high performance inorganic materials for application in supercapacitors, batteries and fuel cells. She is graduated from Ecole d'Ingénieur CNAM (Paris, France) in 2011; she has an engineer diploma in composite materials. She joined Ariane Group in 2012, and acts as an expert in energy storage and distribution for aerospace and aeronautics. Her main area of technical expertise is advanced batteries technologies (advanced lithium-ion, lithium-sulphur …), high energy density supercapacitors and their hybridization.
8:30 – 9h00            Registration

S1: EU-Funded Research on Post Lithium

9h00 – 9h10

Introduction

Optimat
Deborah Creamer

EU Research

9h10 – 9h30

The challenging path towards Ca metal anode based batteries

ICMAB

Alexandre Ponrouch

9h30 – 9h50

Advances on Aluminium electrochemistry for battery application

 Albufera Energy Storage

Joaquín Chacón

9h50-10h10

Lithium sulfur battery research progress in HELIS project

National Institute of Chemistry

Robert Dominko

10h10 – 10h30

Q&A Session 1: EU-Funded Research on Post Lithium (Part1)


10h30 – 11h00       Coffee Break, Posters & Demonstrators

11h00 – 11h20

Advanced Lithium Sulphur battery for xE

Leitat

Christophe Aucher

11h20 – 11h40

Lithium Air Batteries: Can this be the future for Electric Vehicles?

Politecnico di Torino

Silvia Bodoardo

11h40 – 12h00

ZAS – Zinc Air Secondary innovative nanotech based batteries for efficient energy storage

SINTEF

Mari Juel

12h00 – 12h20

Advanced Lithium-metal electrodes for post lithium-ion technologies

CEA

Céline Barchasz

12h20 – 12h40

Q&A Session 2: EU-Founded Researches on Post Lithium (Part2)


12h40 – 13h40       Lunch Break, Posters & Demonstrators

S2: Technologies manufacturing opportunities and barriers

Industrial Development

13h40 – 14h00

Organic redox-flow batteries for stationary energy storage

Jena Batteries

Tobias Janoschka

14h00 – 14h20

Evolution of Zinc-Air primary batteries into new cost-effective rechargeable energy solutions

CEGASA

Igor Cantero

14h20 – 14h40

Toward Longer Life, High Energy Li-S Batteries

OXIS Energy Ltd

Ulderico Ulissi

14h40 – 15h00

Lithium metal polymer batteries for automotive and energy storage applications

SEEO

Hany Eitouni

15h00 – 15h20

Current status of a 1 Ah class solid-state lithium metal secondary battery: Cycle and Rated capability

Samsung

Yuichi Aihara

15h20 – 15h40

Q&A Session 3: Technologies manufacturing opportunities and barriers

15h40 – 16h10       Coffee Break, Posters & Demonstrators

S3: Technologies integration opportunities and barriers

16h10 – 16h30

Lithium Metal Polymer battery: its specificities and its applications

BlueSolutions

Marc Deschamps

16h30 – 16h50

Ultralight LiS cells for space applications: opportunities and barriers

Ariane Group

Geraldine Palissat

16h50 – 17h10

How to achieve zinc-air battery competitivity for stationary Energy storage systems

Zinium

Emmanuel Benefice

17h10 – 17h30

Q&A Session 4: Technologies integration opportunities and barriers

17h30 – 18h00       Closing remarks