The APOLO Project is pleased to announced their 1st Open Day Workshop.
 Date: 20th April 2021
 Place: ZOOM digital platform
We would like to invite you to come as our guest and participate in the APOLO Project Open Day, which is taking place online on the 20 April 2021.
This would be a great opportunity to learn about the progress of the project, meet the project partners and learn about technologies on advanced optoelectronic materials and innovative green processes to bring the new generation of PSC on the market, initially in building integrated photovoltaics (BIPV), but also extending its applications to different market niches.
APOLO is a research and innovation project carried out by an international consortium led by LEITAT. The APOLO project started on the 1st April 2018. This is a 4-year project, which aims to develop flexible, reliable and fully printable perovskite solar cells (PSC) with an efficiency of 22% and with 90% of performance after aging tests. The project partners are research centres such as the Swiss Federal Institute of Technology Lausanne, Fraunhofer Institute for Solar Energy Systems ISE, Uninova, Università di Roma Tor Vergata and CEA, Arkema as a large enterprise and SME's including Flexbrick, Greatcell Solar Italia, Cambridge Nanomaterials Technology Ltd, and Accurec.
Confirmed participants to the Open Day are coming from the following leading organisations, research institutions and universities: Oxford Photovoltaics, Helmholtz-Zentrum Berlin, TEKNIKER, Horizer, EDILIANS, BIREN, IMOMEC, Green Energy Park (IRESEN), FLUXiM AG, University of Cambridge, University of Sheffield, KU Leuven, Dr. Babasaheb Ambedkar Marathwada University Aurangabad, among others. 
Participation to this event is free but registration is required. If you are interested in attending, you could get more information from the project website and download the registration form, or send an email to the organisers Cambridge Nanomaterials Technology Ltd., at info@cnt-ltd.co.uk . Please send the filled form back to info@cnt-ltd.co.uk  in order to receive a confirmation of your registration and additional information.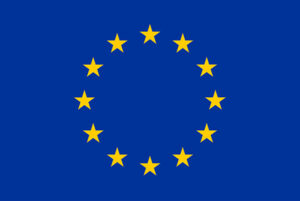 This project has received funding from the European Union's Horizon 2020 research and innovation programme under grant agreement No 763989.