How to add a banner into your email signature?
For special events or moments, it might be a good idea to insert a banner into your email signature. This is a good tool to help to disseminate an information across your network in a easy and cheap way.
The banner is just an image that you will insert in your signature. For that you need to modify your signature. Follow these 6 steps to do so.
1. Create a new message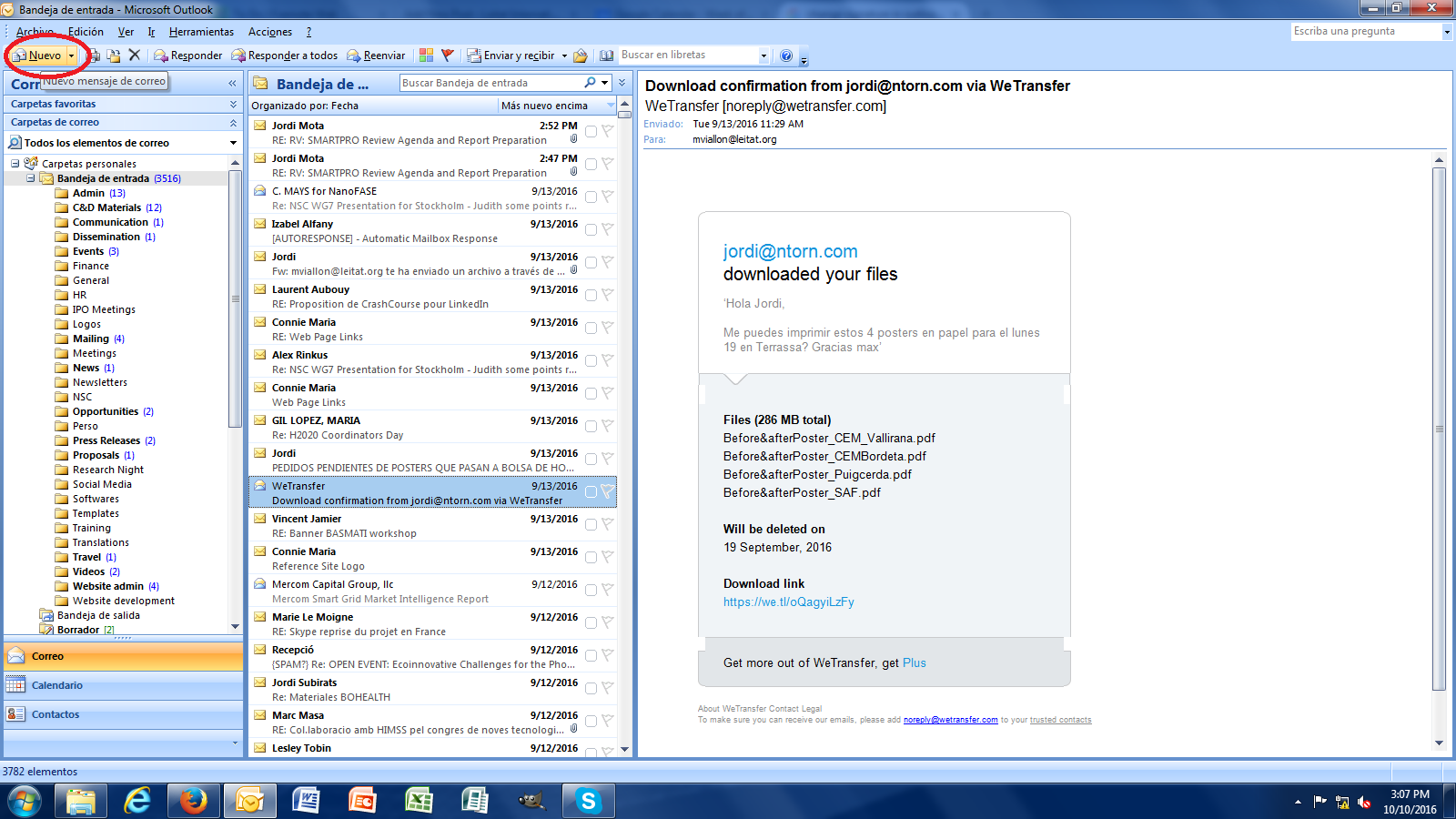 2. Click on the Signature/Firma button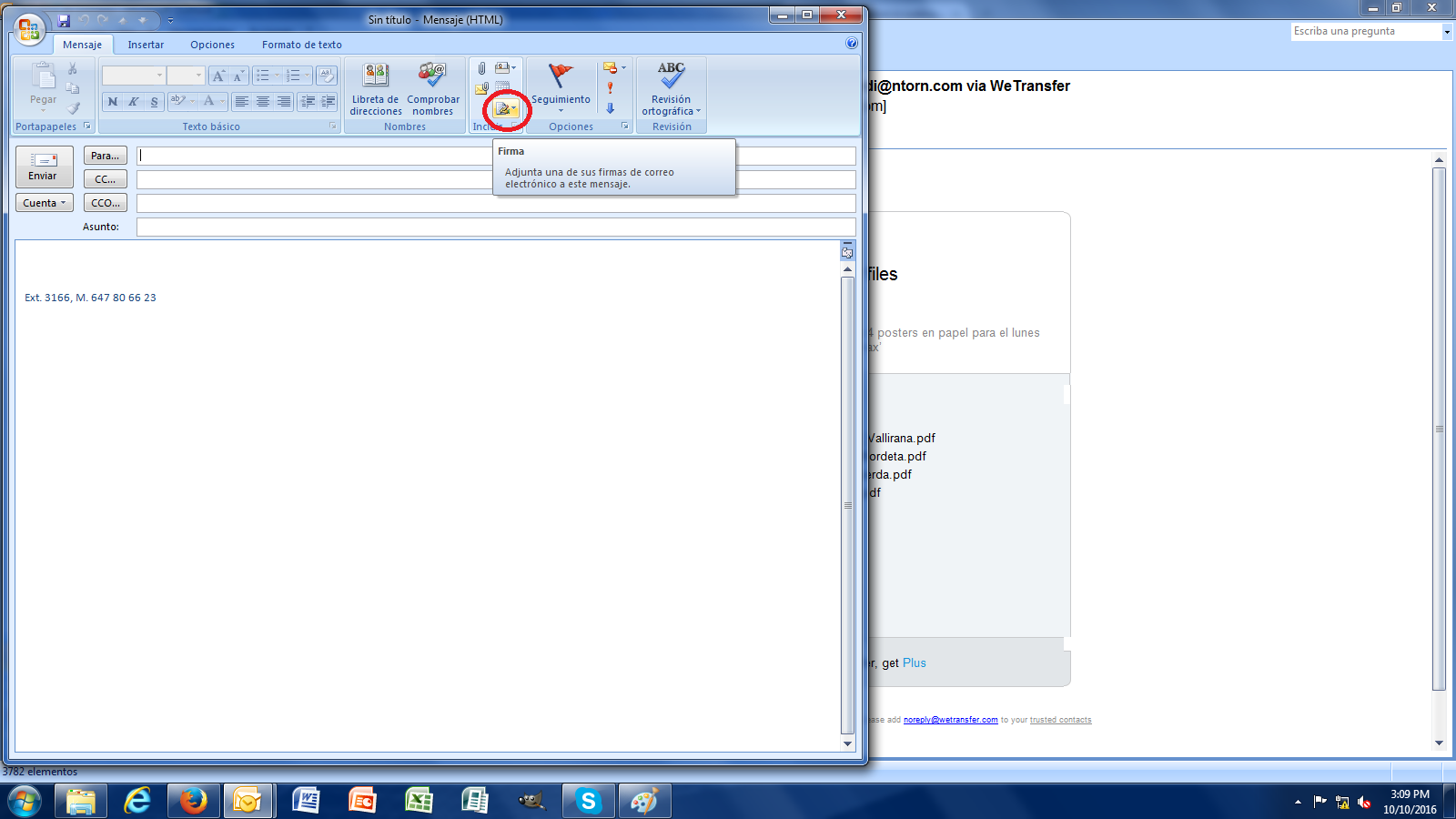 3. Click on the Signatures/Firmas button. I have already defined two types of signature for example an external (to people outside LEITAT) and internal signature.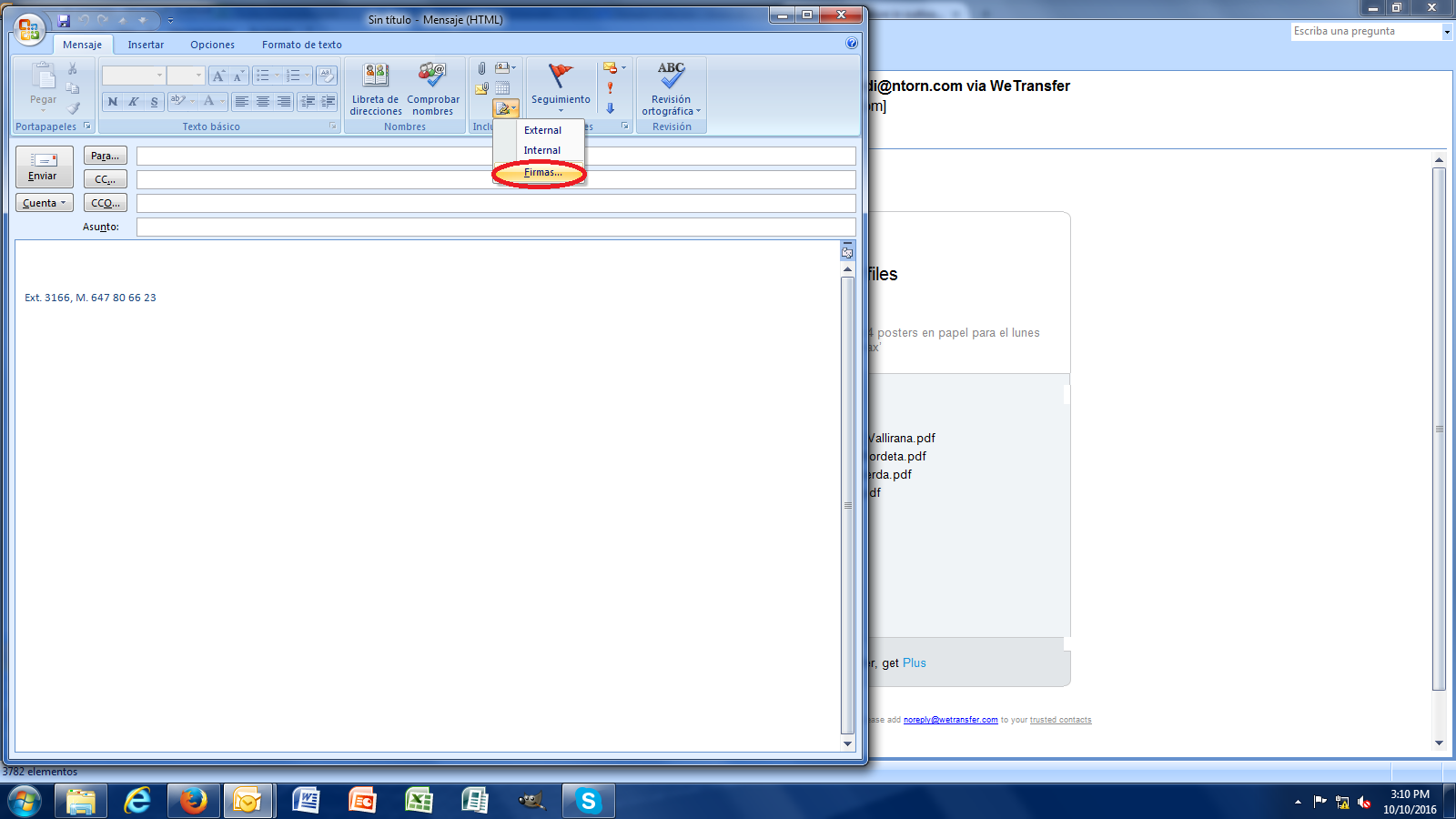 4. Insert the banner which has to be an image (.jpg/.png format)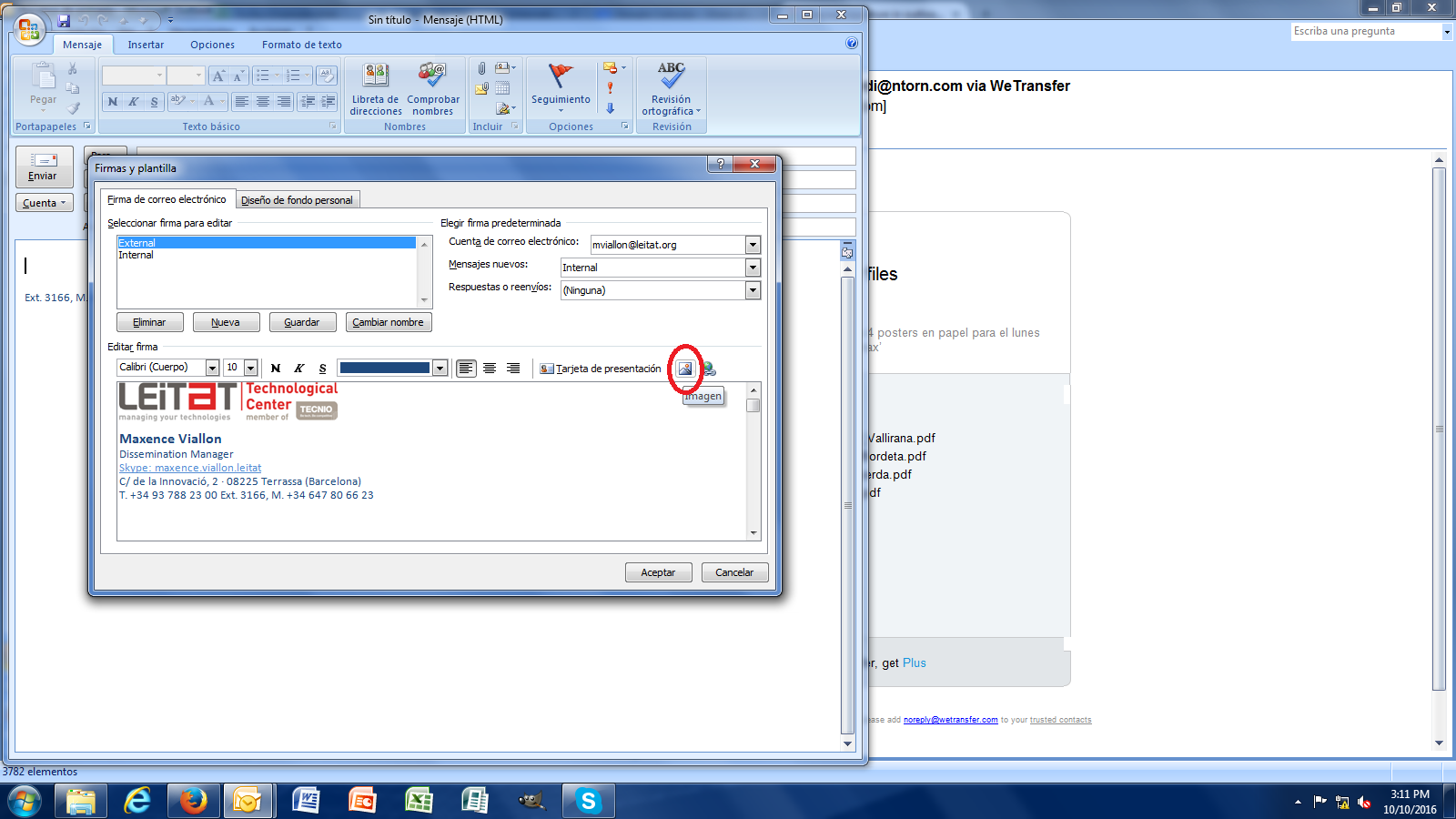 5. Select the image you just inserted and click on the hyperlink/hiperveinculo button so that people can directly access the webpage when clicking on the banner.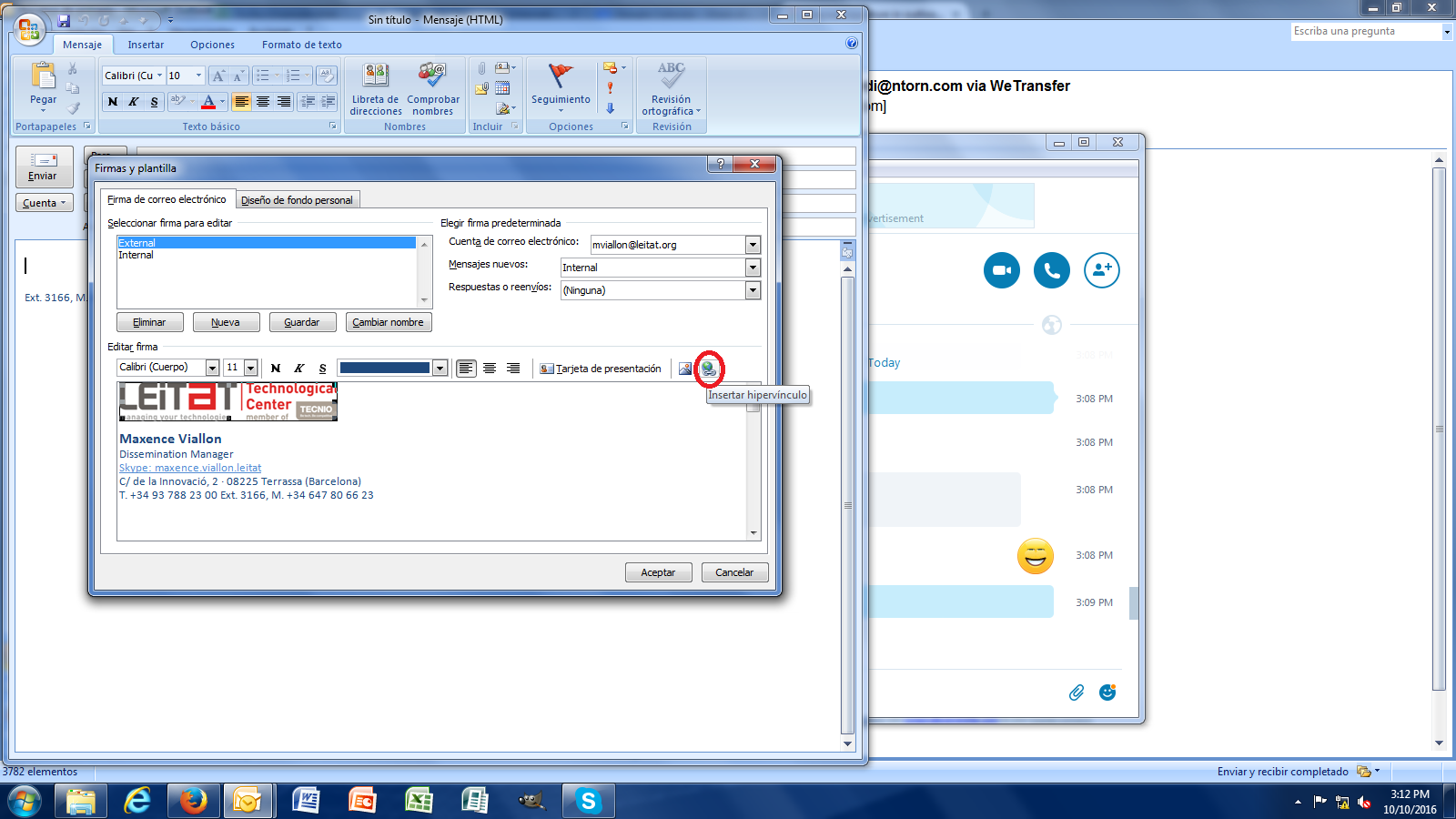 6. Put the hyperlink to the webpage you want people to go.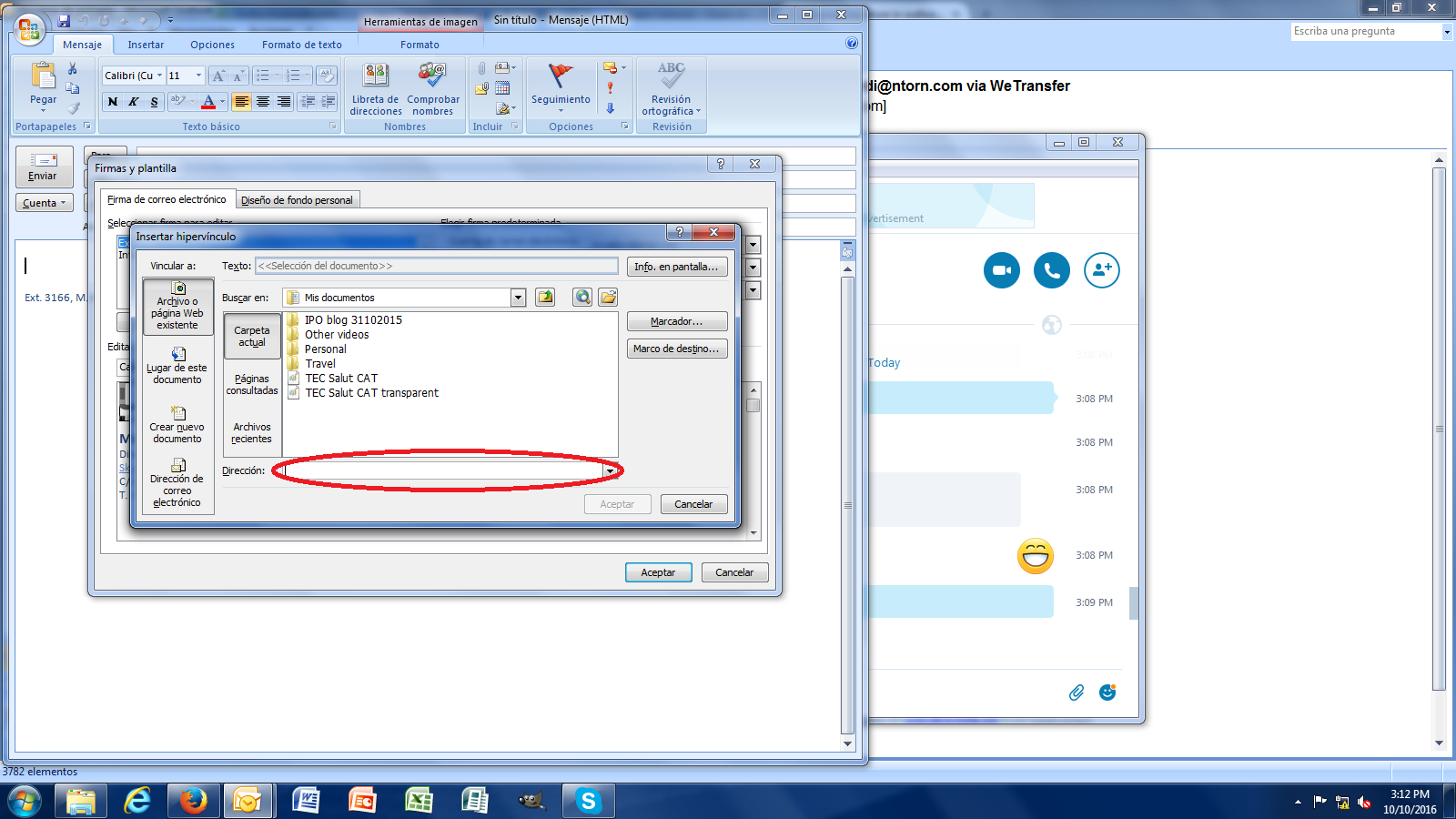 7. Click on Accept
Et voilà ! If you have any doubt, don't hesitate to contact me!