A Mobile Application to Support the Independence of People with Mild Cognitive Impairment
INFINITy is a European project funded by EIT Health led by the Polytechnic University of Madrid (UPM) with the participation of seven members, of which the Consorci Sanitari de Terrassa and Leitat. A pilot study is currently underway to test a new technological solutions solution in Terrassa and in the City of Lodz (Poland).
The aim of INFINITy is to develop a technological solution (mobile application) where existing smart cities technologies are complemented with a mobile application. In this technological solution, different points of the city of Terrassa are connected to the INFINITy application and offer healthy recommendations. This application is aimed at the elderly and people with cognitive problems, in order to help preserve their autonomy and quality of life.
The workshop, which took place on February 26 in Terrassa, presented the INFINITy project. Then, organizers made a demonstration of the application and went for a tour of the center of Terrassa in order to show its functioning. Later, two focal groups meetings were held with the aim of asking and assessing the acceptance, usability and gathering suggestions for improving the INFINITy Project.
This workshop was organized by the CST's Brain, Cognition and Behavior Research Unit, Leitat and its Healthcare Living Lab of Catalonia, the Polytechnic University of Valencia (UPV) and the Valencia Biomechanics Institute, all of which are partners in the INFINITy project.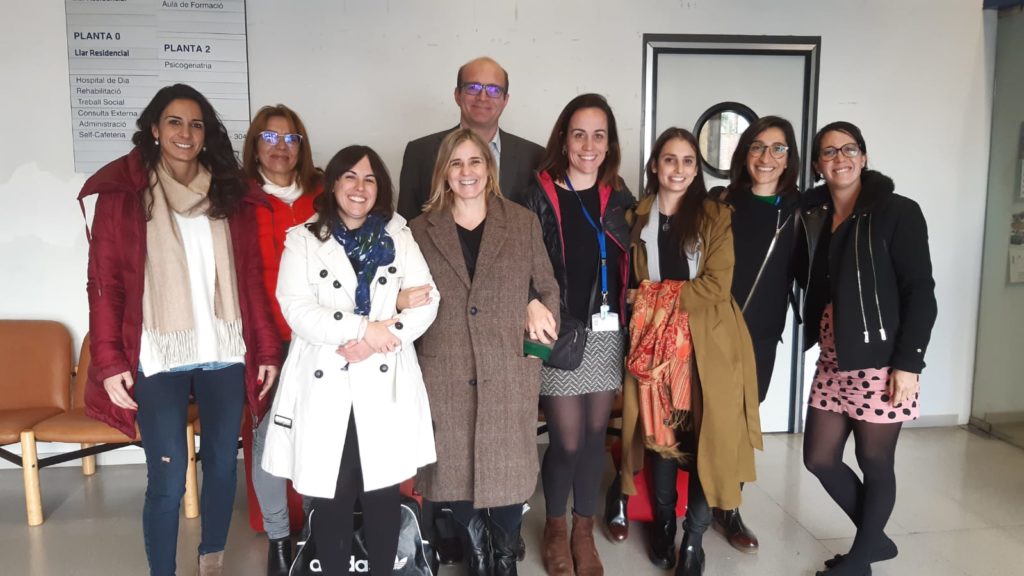 The INFINITy project is currently under development, in Terrassa there are 25 people testing the application.
For more information about the project, please visit: http://www.infinityeit.eu/
For social media tag with #InfinityEITHealth